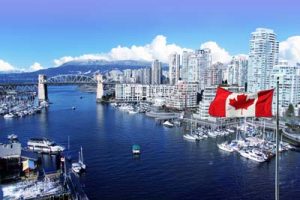 The World Organisation for Animal Health (OIE), the global standard-setting body for animal health and welfare, announced that it found Canada to be a top-performing country and a leading example for meeting international veterinary service standards during a comprehensive evaluation.
The evaluation, conducted at the country's request, was coordinated by the Canadian Food Inspection Agency (CFIA) and involved federal, provincial, and territorial governments, and representatives from the private veterinary sector, academia, and veterinary regulators. The full Performance of Veterinary Services (PVS) Evaluation Report is available on the OIE's website.
"With the majority of Canada's veterinary services getting the top five out of five rating based on the OIE's international standards, and with the implementation of the OIE's recommendations, Canada will further strengthen its position as a global leader in promoting the health of animals and protecting the public from animal disease," said Jaspinder Komal, DVM, Canada's chief veterinary officer and OIE delegate. "This will also help strengthen international trade and economic opportunities. According to the conclusions of the PVS Evaluation mission report, Canada's assessment appears to be among the highest achieved internationally."
The evaluation based on the OIE's PVS methodology was conducted from March 13 to 31, 2017, by four independent OIE certified PVS evaluators.
The Canadian Veterinary Medical Association estimates there are 13,300 veterinarians in the country operating at more than 3,400 private veterinary practices.