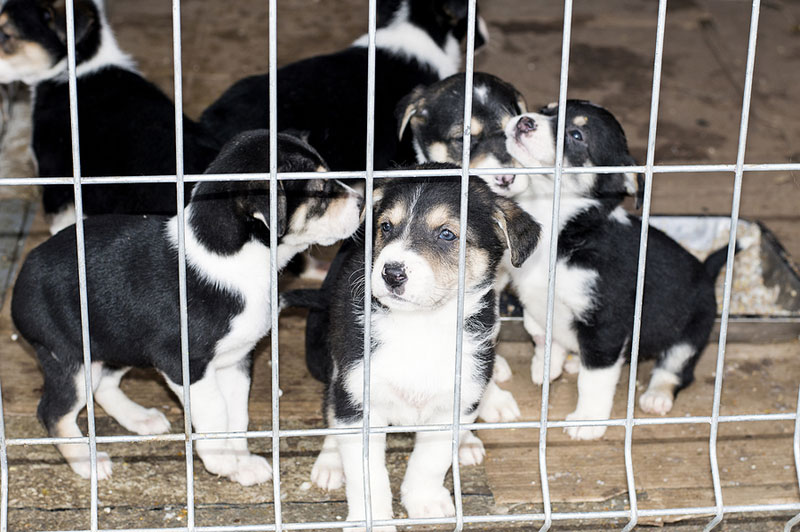 Parvo, giardia, and cryptosporidium are just examples of what the thousands of dogs imported into the Great White North each year might spread to Canada's pet populations.
To that, the Canadian Veterinary Medical Association (CVMA) is reiterating its stance for the cessation of mass commercial dog importations.
The organization says an 'unknown' number of canines, including young puppies, are brought into the country each year en masse and sold to unsuspecting buyers.
"The exact numbers are unknown, as no data are collected by the federal government," CVMA said in a statement. "Existing import requirements are minimal and animal transport regulations are often not well-enforced leading to the CVMA's and others' concerns that serious animal and human diseases could be introduced into Canada."
The reiteration of the association's stance comes on the heels of a CBC Marketplace investigation into the commercial dog importation industry and its harmful impact on the animals involved and their prospective owners.
CBC's findings suggest many Canadian brokers acquire dogs from international puppy mills, mainly based in eastern Europe, where 'mothers are kept constantly pregnant and raised in poor conditions,' resulting in 'infections, disease, and medical conditions from poor breeding.'
Once purchased, the dogs are flown to Canada, collected by brokers, and sold online for an inflated price.
"CVMA is very concerned about the welfare of animals that are sometimes very young, suffering from disease, or may have breed characteristics (such as short noses) that make them susceptible to transport-related stress," CVMA says.
The association adds it is working with other stakeholder groups to lobby the federal government for changes to improve import requirements and is advocating for improved enforcement of existing animal transport regulations.
Likewise, the Ontario Veterinary College's (OVC's) chief of infection control, Scott Weese, DVM, D.VSc., Dipl ACVIM, made recommendations several years ago to the Canadian Food Inspection Agency (CFIA), which regulates animal imports, CBC reports. He says these have not been implemented.
CBC reports that even amidst the pandemic, puppies have continued to arrive via cargo terminals at Canada's airports, contributing to what it says is a 'multimillion-dollar import scheme.' While similar actions are banned or heavily regulated in other countries, the process is legal in Canada, CBC says.
CVMA encourages prospective owners to 'educate themselves on potential health risks, speak to their veterinarians for advice, and source pets from local shelters or breeders.' Additionally, veterinarians should share with clients the risks associated with buying pets through online marketing sites.
For more information, see CVMA's 'Selecting and Owning a Pet.'