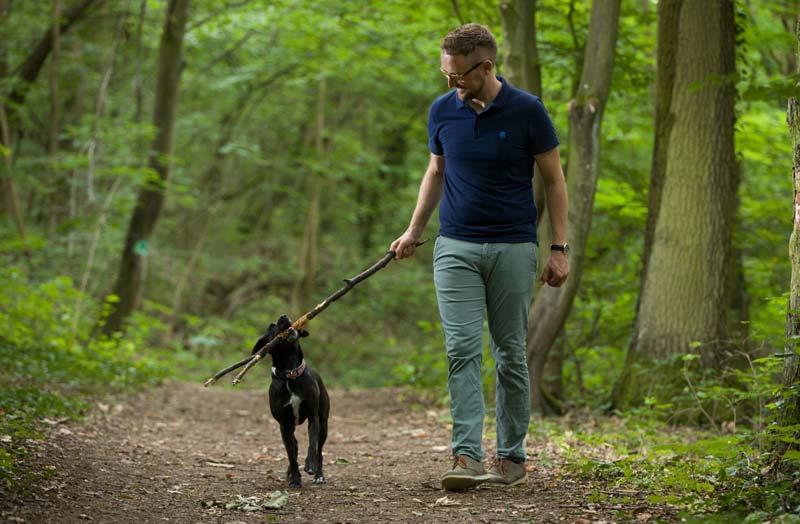 As summer shifts to fall, Boehringer Ingelheim wants to remind owners to remain vigilant in protecting their pets against Lyme disease.
The company is asking veterinarians advise their clients on how they can defend their dogs from Borrelia burgdorferi, a bacterial infection transmitted by ticks that can lead to canine Lyme borreliosis.
"Dogs can become infected any time of year, but the risk is highest in spring, summer, and early fall, when ticks are most active and dogs and their owners spend more time outdoors," says Andrew Eschner, DVM, of Boehringer Ingelheim's U.S. Animal Health Business. "We encourage pet owners to talk with their veterinarian about a preventive plan."
In 2018, more than 4500 dogs in Canada were identified as infected with Borrelia burgdorferi, representing a 32 per cent increase from 2012, according to the Companion Animal Parasite Council (CAPC).
"The problem is, with each passing year, the black-legged tick continues to fan out into new areas," Dr. Eschner says. "Everyone should be vigilant."
Taking preventive measures to avoid contact is best, Eschner says, as early warning signs of the infection are not always obvious. When time passes without treatment, the bacteria can multiply in the dog, leaving the owner unaware an animal is sick until it becomes lame, feverish, and tender to the touch.
"Dogs infected with the bacterium that can cause Lyme disease do not display a rash that would make early diagnosis possible," Eschner says. "We want pet owners to know how to keep their dogs as healthy as possible."
Boehringer Ingelheim offers these tips for veterinarians to share with clients:
Make your yard less appealing to ticks by cutting grass short and eliminating brush piles
Avoid spaces where ticks are common (e.g. wooded areas)
After spending time outdoors, check for ticks on you and your pet (closely examine around your pet's ears and paws)
Work with your veterinarian to find a product to protect your pet against fleas and ticks
Ask your veterinarian if a Lyme vaccine would be appropriate for your dog