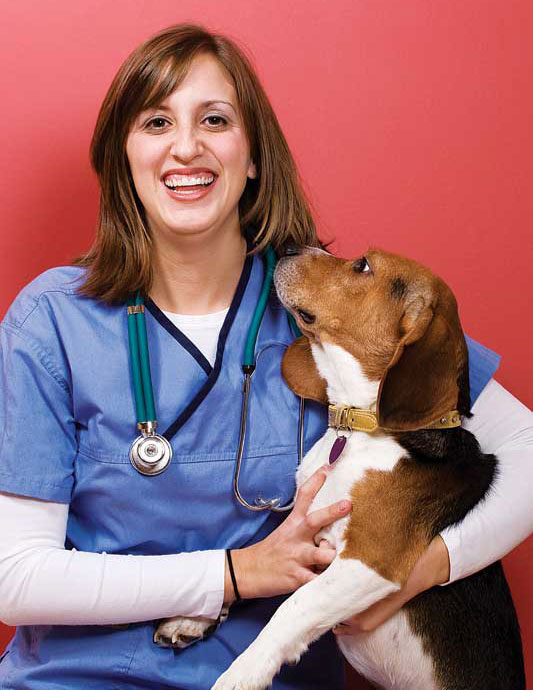 What does it mean to be a leader? In the first of our two-part series on the psychology of owning and operating a practice, we discussed various leadership styles and their effectiveness with employees. By now, you have a deeper understanding about the various leadership styles and their strengths and weaknesses with your staff. Stepping off of that, gaining a better understanding of how you lead and who you are leading will be a driving force to growing your practice effectively. In the second part of this series, we will connect the ways in which leadership motivates employees and how it can help establish strong relationships within the office.
A critical driver for a business' success is building a relationship with your employees based on trust and honesty. This is bigger, bolder, and has greater merit than simply trusting employees with the day-to-day tasks in your practice that they are already trained to accomplish. Here you are moving toward knowledge-mobilizing and confidence-building initiatives that showcase assurance in your employees' overarching abilities, success, and performance. This helps build and strengthen your relationships with the staff.
This article will shed light on three key areas: employee tasks and initiatives, promotions and management, and family member employees.
Employee tasks and initiatives
Take some time for a period of 'HR practice reflection' and ask yourself if everyone is being utilized to their full potential. I'm not referring to employees checking off tasks on their daily to-do list. Rather, are the initiatives meaningful and empowering to those who have been tasked? These initiatives will bolster the performance of the practice.
Ultimately, you want to identify those with ambition and have their success align with the success of your practice. One consideration is moving employees from daily tasks to overseeing specific and all-encompassing sections or departments. For example, instead of someone having responsibility for stocking shelves in the retail area, give them a bigger role, such as overseeing the practice's retail department. That might include placing orders, stocking, shelf displays, and inquiring about new products.
Promotions and management
Keep an eye out for people-oriented high performers who contribute to the practice's overall success. Depending on the size of your operation, these key performers may be ideal candidates for management. Regardless of the size of your practice, as an owner, you are inundated with operational and clinical tasks. Consider re-allocating some of the operational tasks to others. This has the potential to lift some burden off of your shoulders to someone you have identified as trustworthy. You could also consider reward-based remuneration to align their tasks with the performance metrics of your practice.
Family member employees
Whether you have family working in your practice or are thinking about employing a family member, consider their role and impact on the employees around them. You may have a family member you would consider for management, or perhaps to oversee reception and administration. It is important not to cause a divide in your office and to promote inclusion for everyone. Minimizing division is critical for overall practice success and creating a welcoming environment, not only to those you employ but also to clients.
The takeaway
Owning and operating a practice is no easy feat. Indeed, it requires a thorough understanding of how you lead, as well as the ways your leadership can influence in-office dynamics. Pairing the critical points outlined in this article alongside those detailed in the first part of the series—leadership styles and how to communicate effectively with various personality types—is vital to the overarching success of your practice's performance and culture. You are a business owner and, as a result, changing your mindset can strengthen your practice not only from a monetary perspective, but also from an employee culture point of view.
Kathryn Buis is the regional market leader, Healthcare Finance GTA, for BMO Bank of Montreal. She can be contacted via email at Kathryn.Buis@bmo.com.