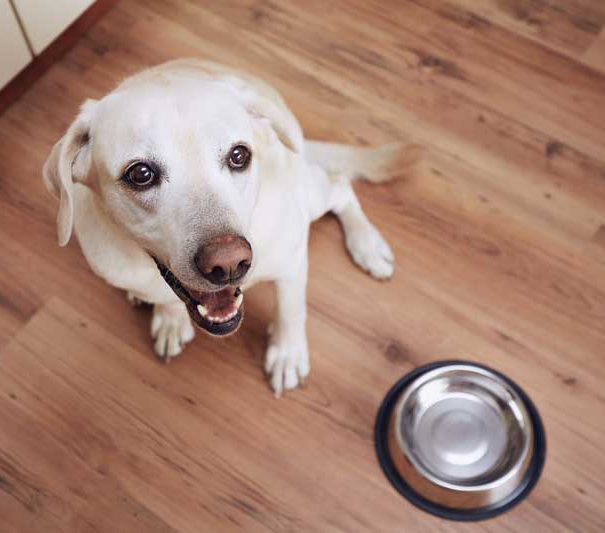 It seems more pet owners are moving away from feeding their dogs and cats commercial food and, instead, opting to cook for their pets at home. This decision can be challenging to navigate for the veterinary team, as we understand there are several risks to consider when feeding these types of diets.
Despite these risks, however, homemade diets can be a viable option for our patients and, in some situations, may actually be the best recommendation. When navigating conversations surrounding these diets with pet owners, there are several dos and don'ts to keep in mind.
Do: Ask more questions
If, during history gathering, a pet owner mentions they are feeding a homemade diet, express interest by asking questions. This conveys to the owner you want to work with them to ensure their pet's diet is healthy. Pet owners may assume the veterinary team will not be supportive of their diet choice. As such, on the veterinary side, if we begin the conversation by focusing on negatives, we may come across as judgmental.
Consider, instead, starting the discussion by asking questions about their choices, including:
How long have they been feeding a homemade diet?
What was their motivation for choosing a homemade diet?
What changes have they seen in their pet since initiating a homemade diet?
Answers to these types of questions may provide insight on what is important to the pet owner. Once you make an effort to understand why this diet choice was made, the owner may be more receptive to the conversation.
Don't: Skip over details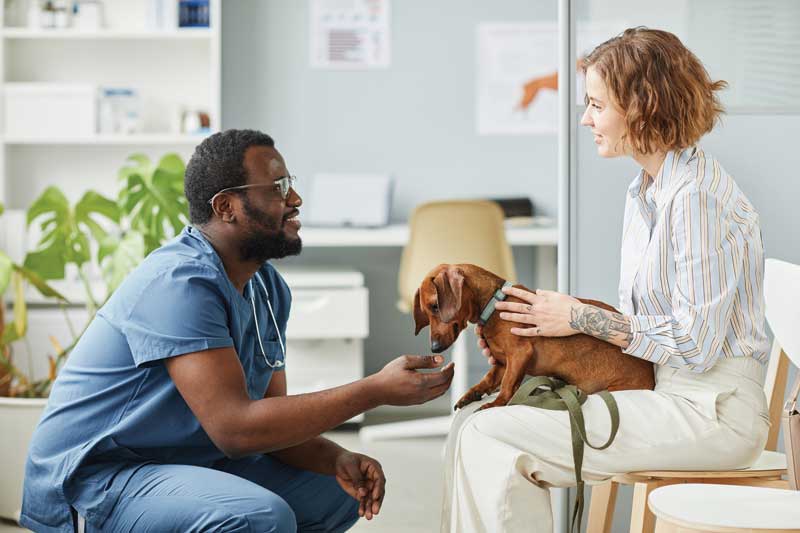 Upon learning a pet owner is feeding a homemade diet, it is important to clarify key details, as these will provide necessary information to evaluate whether the diet is appropriate.
Ask about the exact types of food the pet owner feeds as part of the homemade diet—does it vary day to day, or do they follow a strict recipe? If they do follow a recipe, where did they get this from? Most homemade diet recipes found online are not complete and balanced;1 however, if the owner worked with a nutritionist to develop the recipe, it is more likely to be appropriate.
Another indication on the completeness of the diet is whether the pet owner is using a specific vitamin and mineral mix meant for pets eating homemade diets. If a supplement is not included, the diet is most likely lacking in several vitamins and minerals.
Additionally, does the owner cook the homemade diet or is it fed raw? Raw feeding presents additional risk factors to consider, so it is important to know if the homemade diet is being cooked.
Other key details to ask about include:
Specific ingredients being fed (e.g. if they feed rice, is it white or brown?)
Exact amounts of each ingredient (preferably in grams)
Do they prepare the meals each day or cook in batches?
If they add a supplement, which one(s) and how much?
Don't: Forget the risks
We cannot ignore the potential risks associated with feeding a homemade diet. Among these are concerns that it may not be complete and balanced, as well as the risk for bacterial contamination when handling raw meat.
While the client discussion should begin positively with questions to understand the choice, it is ultimately the veterinarian's duty to ensure pet owners are educated on possible risks. A way to broach this in conversation could be to ask where the pet owner gets information about their pet's diet and if they have read about any potential risks. From there, you can follow up and ask the owner's permission to discuss these risks.
When it comes to nutrient deficiencies, owners might have a difficult time understand why this can be a problem if their pet appears healthy. Nutrient deficiencies do not always manifest in an obvious clinical way and, when they do, it can take months or years for them to become apparent.
Some factors which may influence this include:
Age of the pet—puppies and kittens are much more sensitive to nutrient deficiencies during growth
Which nutrients are deficient—each nutrient has one or more roles in the body and deficiency in some specific nutrients can result in a more drastic clinical presentation
The extent of the deficiency
There are several published case reports describing situations in which a dog or cat has been fed an unbalanced homemade diet and suffered clinical consequences.2,3,4 Further, not every case is written up and published, which means this might be more common than we know.
An additional risk to consider is, even if the homemade diet is complete and balanced, the nutrient profile may not be appropriate for the pet's medical condition(s). It can be difficult to understand how many calories are in a recipe and what the overall nutrient profile looks like without guidance from a nutritionist. For pets with medical conditions requiring alterations to specific nutrient amounts, a homemade diet may not be the most appropriate choice unless they have a specialized recipe formulated for them.
Do: Consider the benefits
While a plethora of excellent veterinary and over-the-counter pet foods are available, homemade diets can also be a great choice. Indeed, there are reasons so many pet owners are opting to cook for their four-legged companion.
These diets are often highly digestible and high in moisture. They can also be specifically designed to suit individual pet preferences/tastes, as well as to target an individualized nutrient profile—the latter is especially useful for pets with multiple medical conditions. Thus, if you have a patient that does not seem to tolerate commercial diets well but likes human food and you are having trouble finding a veterinary diet appropriate for the unique combination of medical problems, you might want to consider recommending a homemade diet.
Don't: Do it all yourself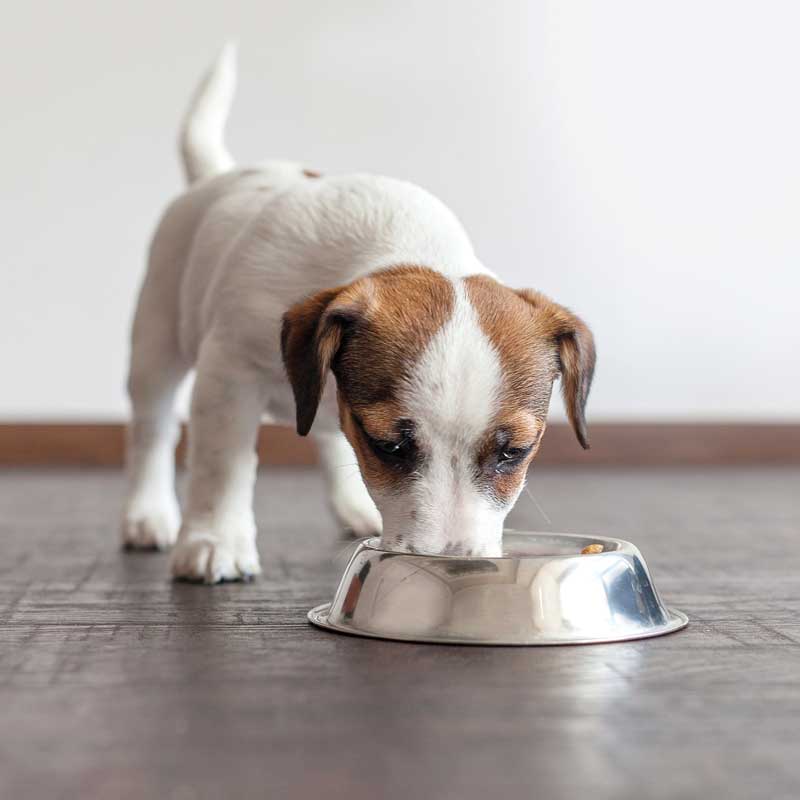 Formulating a homemade diet is not a simple task. It demands knowledge of the nutrient requirements of dogs and cats (both healthy and those with medical problems), as well as the nutrient profiles of various human foods. Fortunately, there are many resources available to the veterinary team.
If a patient is otherwise healthy, tools are available online to help with building a diet plan. Using one such resource (balanceit.com), owners can choose from a list of ingredients and get a recipe for their pet. These recipes require the additional purchase and inclusion of a vitamin and mineral supplement.
For pets with medical conditions, creating a standard recipe online may not be appropriate. In these cases, you should consider referring the patient to a board-certified veterinary nutritionist. These specialists have a high level of understanding on nutrient requirements for various medical conditions and can use formulation software to target individualized nutrient profiles. Veterinary nutritionists can be found online via the ACVIM (Nutrition) directory (acvn.org/directory) or the European Board of Veterinary Specialisation (EBVS) directory (ebvs.eu). Alternatively, your provincial veterinary teaching college may have a nutrition service that takes referrals.
Do: Follow up frequently
Close follow for patients eating homemade diets is recommended. Notably, 'recipe drift' is a phenomenon whereby a pet's meal slowly changes over time—perhaps one ingredient is not available, so the owner makes a substitution. Over time, the recipe may not even closely resemble the recipe initially formulated. Any changes or substitutions will affect the nutrient profile of the diet. If an owner has made changes, it is important to investigate to ensure the nutrient profile is still appropriate.
Other items to follow up on include:
Body weight, body condition score (BCS), and muscle condition score (MCS) of the pet—if these have changed unintentionally, the calorie amount of the recipe may need to be adjusted
Medical status of the pet—does the animal have any new medical conditions that should be accounted for with its homemade diet or are its current conditions well controlled?
Final thoughts
While a homemade diet works well for some pets and can have a rewarding outcome, discussions surrounding this option can feel daunting for veterinary professionals. Focusing on the above list of dos and don'ts can help ensure you are equipped with the information needed to make an accurate assessment of a patient's current diet, communicate potential risks and benefits to the pet owner, and motivate clients to feed a homemade diet appropriately.
Caitlin Grant, DVM, DVSc., graduated with honours from the Ontario Veterinary College (OVC) in 2014. After graduation, she worked as an associate veterinarian in a private, mixed animal practice. In 2017, Dr. Grant returned to OVC and completed a nutrition residency through the European College of Veterinary and Comparative Nutrition (ECVCN) and earned a Doctor of Veterinary Science (DVSc.) degree in September 2020. She joined OVC as assistant professor in November 2010 and holds the Nestlé Purina Professorship in Companion Animal Nutrition.
References
1 Pedrinelli V, Gomes M de OS, and Carciofi AC. Analysis of Recipes of Home-Prepared Diets for Dogs and Cats Published in Portuguese. Journal of Nutritional Science (Cambridge). 2017;6: e33-e33.
2 Dodd S, Barry M, Grant C, Verbrugghe A. Abnormal bone mineralization in a puppy fed an imbalanced raw meat homemade diet diagnosed and monitored using dual-energy X-ray absorptiometry. J Anim Physiol An N. 2019;105(S2): 29-36.
3 Tal M, Parr JM, MacKenzie S, and Verbrugghe A. Dietary Imbalances in a Large Breed Puppy, Leading to Compression Fractures, Vitamin D Deficiency, and Suspected Nutritional Secondary Hyperparathyroidism. Canadian Vet J. 2018;59,(1):36-42.
4 Polizopoulou ZS, Kazakos G, Patsikas MN, Roubies N. Hypervitaminosis A in the cat: A case report and review of the literature. J Feline Med Surg. 2005;7(6):363-368.