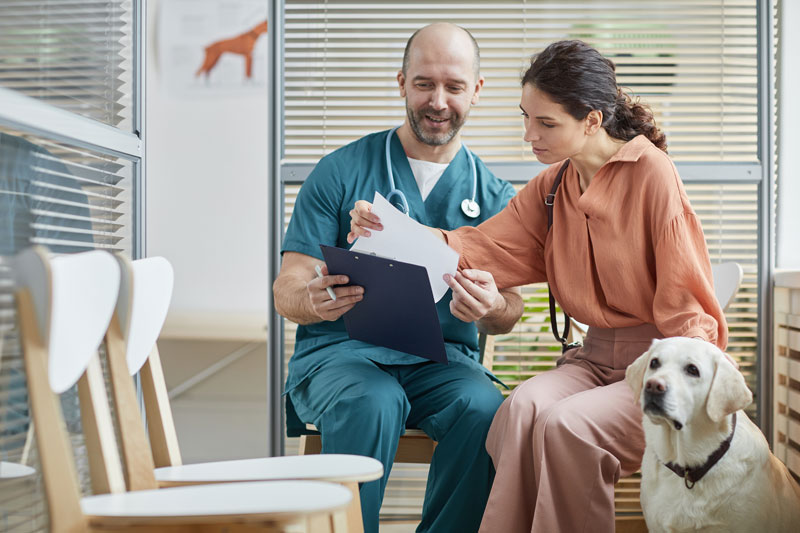 Veterinary practices have weathered COVID-related restrictions and resulting lockdowns well. Indeed, amidst the uncertainty, clinics were able to pivot and remain open to provide emergency services, as well as curbside pick-up of food and medications. While this adaptation created new challenges, it also helped keep activity—and revenue—flowing for practices across the Great White North.
For many clinics, the biggest boom has been the surge in pet ownership. In Canada, it is estimated 20 per cent of households added or obtained a new pet during the pandemic. Right now, our country's population of cats and dogs stands at roughly 8.1 million and 7.7 million, respectively, according to the Canadian Animal Health Institute (CAHI).
Additionally, a pent-up demand for non-urgent veterinary services delayed in the early days of the pandemic, as well as lesser avenues to spend increased disposable income (stemming from COVID-related restrictions), also contributed to a rebound in revenues. These factors have created an incredible opportunity for practice owners, and, as the economy re-opens and vaccination rates continue to increase, the expectation is this demand will carry forward.
All of this points to opportunity to be seized by practice owners; however, the increased demand has also made clinics extremely busy. In some cases, this has meant longer wait times to book an appointment, which reduces the ability to take on additional clients. This article will explore two key areas to help practice owners manage growing patient demands.
Resourcing
One of the seemingly easiest ways to help alleviate increased workflow is to take on new team members. Of course, this is not a process that should be rushed. It is crucial to search for team members who will be a good culture fit over the long term. When hiring, look for candidates who possess the behaviours and characteristics you are targeting, then provide training on how your specific clinic operates to help them excel. Providing flexibility can also be a good motivator to attract and retain new team members.
Increasing staff will not solve the demand challenge on its own, though. Practice owners should also consider relinquishing some day-to-day responsibilities to team members and empower them to make decisions in appropriate areas. This can reduce the number of decisions the hospital owner needs to make, freeing them up to focus their time on other priority areas, such as treating pets and engaging clients.
Look online
Over the course of the pandemic, there has been a lot of talk about businesses making a digital shift, and veterinary clinics have not been strangers to this. Indeed, enhancing the digital experience for clients can have a big impact on connecting with pet owners and building your business. A good starting point might be setting up an online food and medication store with the offer of home delivery. This avenue is a way to generate revenue (and take on new clients) without necessarily requiring an in-clinic visit.
After establishing an online presence, the next step is to look at sales campaigns to incentivize clients. Offering reduced or free delivery on the first order, temporary delivery discounts based on dollar spend, or even introducing a loyalty program can do wonders to encourage recurring care with your practice. Additionally, moving online and offering some services that would normally be available in the practice itself helps to alleviate demand on team members, allowing them to tackle other duties.
Finally, do not forget about telemedicine. While this service does not replace in-person care, it can be a complementary tool. Through telemedicine, veterinarians are able to take on additional clients and manage increased demand by offering consultations securely and remotely, reducing in-clinic traffic. If this creates too much of a time demand, the clinic can look to bring in additional team members who can virtually meet with owners whose pets are experiencing more minor symptoms.
With a pandemic-driven surge in pet ownership, practice owners find themselves with a market opportunity that can help spur their clinic's growth; however, this opportunity is not without some challenges. By strategically assessing resourcing and looking to online and telemedicine, practice owners will be in a stronger position to manage the demand. In the long term, this will help position owners for further growth.
Pino Loverro is the director of healthcare finance for BMO Bank of Montreal. He can be reached at Pino.Loverro@bmo.com.