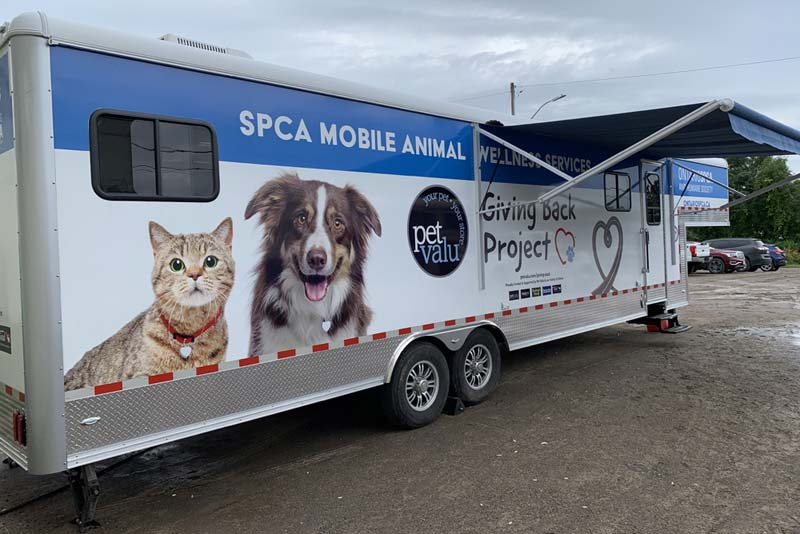 The Ontario Society for the Prevention of Cruelty to Animals' (Ontario SPCA's) Mobile Animal Wellness Unit has surely clocked plenty of kilometres since its launch in June.
As part of an ongoing effort to reduce pet overpopulation, the Ontario SPCA and Humane Society has been working with remote communities in Ontario to deliver spay/neuter and wellness services to local pets.
"Many of the people we see with our mobile unit do not have a regular veterinarian and would not have otherwise had their pet spayed or neutered," says Daryl Vaillancourt, the Ontario SPCA's chief of humane programs and community outreach. "By reaching underserved areas, we are able to make a significant impact on pet overpopulation."
The unit has travelled upward of 1700 km (1056 mi) in recent months, serving several communities in northern Ontario, including Kirkland Lake, Naicatchewenin First Nation, and Wiikwemkoong Unceded Territory.
"We acknowledge our pets are a spiritual being, according to the teachings of our elders of our community," says Wayne Smith, chief of Naicatchewenin First Nation. "We need to care for these pets with the same values as we would our children. The community of Naicatchewenin recognizes this need and is grateful there are other good people out there with the same respect for animals."
The mobile unit, which was launched thanks to a grant provided by the Pet Valu family of stores through its Giving Back Project, features two surgical tables that are able to accommodate 20 to 30 spay/neuter procedures per day.