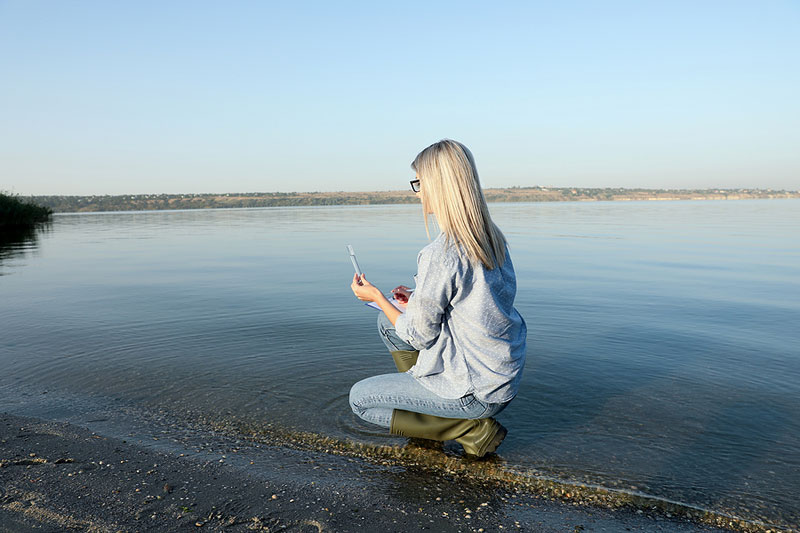 A program focused on the interconnection of people, animals, plants, and their shared environment has been announced at one of Ontario's top universities.
The University of Guelph (U of G) is set to add a Bachelor of One Health (BOH) degree next fall. The program will be led by the College of Biological Science and the Department of Integrative Biology, in collaboration with the College of Social and Applied Human Sciences, the Ontario Agricultural College, and the Ontario Veterinary College.
"This is the first four-year undergraduate degree devoted to One Health in Canada," says Brian Husband, BSc., MSc., PhD, CBS associate dean, academic, and a professor in U of G's department of integrative biology.
One Health is a growing field, seeking to solve health problems at the intersection of animal, human, and ecological systems, according to U of G.
"One Health advocates for a more holistic approach that considers the interactions between humans, animals and ecosystems, and the role of social and cultural influences on health," Dr. Husband says.
"The necessity for this has been highlighted so well during the current pandemic, where focusing on the impacts on human health is only a small part of solving the puzzle. Rather, it requires an understanding of the origins of the virus, the evolution of virulence, environmental influences on virus transmission, social influences, and inequities, as well as diagnosis and treatment."
Students will undertake holistic, critical health studies, ultimately learning how to be 'interdisciplinary problem solvers' in the ethical use of resources and the sustainability of health.
"The program's integration of both scientific and socio-cultural aspects is highly innovative," says Heather Pollock, CBS manager of academic programs. "A strong focus on knowledge, together with training in skills related to the One Health approach, also makes the program unique."
Graduates of the program will be equipped to pursue professional or graduate school, or work in Canada and globally in governmental agencies, non-governmental organizations, public health institutions, food safety and security, ecosystem management, and international development.
For more, click here.