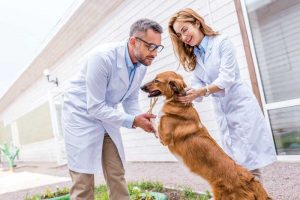 When done appropriately, onboarding takes time, but is worth it!
Time is a luxury many clinic owners and administrators don't think they have when the hiring door is constantly revolving. However, have you stopped to think the lack of appropriate onboarding may be the reason managers are constantly hiring new team members?
Alternatively, if you're looking for long-term employment, have you considered asking what the onboarding process looks like prior to accepting the position offered?
If you're working in a practice that is continually hiring and training, this article can help you understand the benefits of onboarding properly and possibly implementing needed changes.
Gallup1 finds only 12 per cent of employees strongly agree their organization does a great job onboarding new hires. This failure gets in the way of the formation of an emotional bond between the new person and the company—a connection that can make or break retention. Over and over, we hear about the 'shortage' of technicians. Veterinary technician programs graduate approximately 2000 students a year, but it's the attrition rate of technicians leaving the profession that is causing this dilemma.2
So what is the average longevity for a new hire in your hospital?
In a CATALYST VetPC informal poll,3 one respondent wrote in the comment section, "It was drop and run—no formal training, no guidelines. So unless you're a seasoned tech with experience, it's sink or swim."
Yet, even newly hired 'seasoned' staff benefits from having an onboarding process with some type of orientation that is unique for the hospital and the position. This will look different from the new graduate or someone with less experience.
Considering 50 per cent of our respondents reported they didn't have a specific training schedule, it's not surprising to see why people leave their jobs.
An immense amount of time and energy goes into the interview process. Don't let it go to waste by discouraging the new hire in the first few weeks.
What exactly is onboarding?
Starting a new job is exciting and the training period should continue that momentum and fuel the initial excitement. When a new hire is thrown into work immediately, without training or context, it paves the way for a quick employment period.
Onboarding is a series of events and, when done properly, may last several months to a year or more. That's because the goal is to help the employee understand day-to-day job success, as well as how the individual's work contributes to the hospital's overall success, and helps fulfil its values, vision, and mission.
Orientation, which is the first step in onboarding, is the welcoming event and usually takes about a day. It generally consists of the standard mandatory paperwork, reading through the employee manual, taking a tour of the hospital, and meeting the rest of the team.
After that, a specific training protocol can be outlined and initiated. One method that may help is by developing a SMART goal.4 This way, both parties will have clear expectations as to what will occur and deadlines to meet.
Along with technical exercises, offer training on hospital policy, including the clinic's culture, organizational brand, and mission and values. Setting up expectations, feedback mechanisms, and performance measurements establishes a foundation for continued achievement and career enhancement for team members.
Adult learning
Taking adult learning into account will help the process.5 Passive teaching methods (i.e. lectures, reading, audio visual, and demonstrations) can lead to a low retention of materials. Yet, that seems to be the mainstay of most training.
Again, from the CATALYST VetPC poll,3 another person commented, "I was told to read documents in the manager files on the computer. Basically, I had to figure it all out by myself. This isn't the first time this has happened to me in a new job. I would love to actually be trained at a new position!"
There is a 10 per cent retention rate in adults when only reading to learn information.5 In contrast, when people are actively involved, retention rates increase dramatically. This seems obvious; however, does your hospital choose to bore your new hires by only handing them something to read?
The participatory teaching methods, while initially more time consuming, also lead to a vastly higher retention rate. These approaches include group discussion, practice by doing, and teaching others.
Setting up your onboarding program with a significant participation component will contribute to a higher and beneficial learning curve.
Benefits of a great onboarding program
Numerous articles offer data reflecting the positive impact of a solid onboarding program.
Data also have shown that advanced onboarding can directly improve several important business factors,6 such as:
The time it takes a new hire to be productive. When a formal training schedule is set up in the first days, new hires get up to speed 25 per cent faster.
The idea that people have different ways of learning. By mixing up the styles of teaching, trainers are apt to cover all the bases. This increases on-the-job performance of new hires.
When new hires understand team goals and priorities, and appreciate the impact of their job, they have better buy-in to the hospital's mission, leading to increased retention.
By helping them identify their individual goals, assessment criteria, and career path, team members will enjoy greater job satisfaction and stay longer in their position.
Recruiting efforts will be enhanced when others hear of this style of onboarding.
While onboarding takes time, energy, and constant vigilance, as mentioned, rough figures show it can take 25 per cent to 50 per cent of a person's salary to refill a position.7,8 In the long run, what costs more money? Time and energy placed in appropriate onboarding or remaining in a continual state of hiring (due to attrition and unrelated to practice growth)?
Conclusion
Having a solid, well-defined onboarding process is key to long-term retention of veterinary team members. Thus, the decision becomes to either take the time to introduce materials properly (in a participatory approach) or to keep the hiring door revolving. While nothing is guaranteed, there are many benefits to a good onboarding experience.
Ask yourself, "Where are all the good team members?" Well, they are out there, it's just a matter of finding and keeping them with a quality support system. A solid thoughtful and intentional onboarding experience provides stability through increased job satisfaction and retention.
We all want to keep great people around. And great people want to work for wonderful hospitals. By taking the initial time to set the proper stage, this can be a win-win for both parties.
It's time to take a hard look at these beginning processes in your veterinary hospital. Discover what
is working and not working, then take steps to make it all great!
Here's to your onboarding success!
Resources
1 Why the Onboarding Experience is Key for Retention. Gallop Blog. bit.ly/2MJg6Mb
2 JAVMAnews. "Technician shortage may be a problem of turnover instead." October 15, 2016. bit.ly/2RDzXOj
3 Hiring & Initial Training. Comments about the hiring process and the first week on the job. CATALYST VetPC Poll Results. July 25, 2018. bit.ly/2PgTbMS
4 SMART Goal. CATALYST VetPC bit.ly/2POegxE
5 The Learning Pyramid. The Peak Performance Center. bit.ly/1gDinjn
6 Extreme Onboarding: How to WOW Your New Hires Rather Than Numb Them. Dr. John Sulivan July 15, 2015. bit.ly/1VsEjYI
7 What is Onboarding Exactly? PeopleAdmin. bit.ly/2JIuWRJ
8 Employee onboarding vs. orientation: Why you need both. Insperity. By Gloria Sims. bit.ly/2DoDXPR
Rebecca Rose, CVT, director of possibilities at CATALYST Veterinary Practice Consultants, has a diverse background in the veterinary community, working in and managing clinics, collaborating with industry partners, and facilitating engaging team workshops. Denise Mikita, MS, CVT, CATALYST's manager of possibilities, brings extensive knowledge in practical clinic experience, organizational management, and team dynamics. Combined, the authors have more than 50 years' experience in elevating veterinary teams. In addition, they have sat on veterinary councils, led state and national professional organizations, and have volunteered for animal welfare groups. Rose and Mikita can be reached via getCATALYST@CATALYSTVetPC.com.