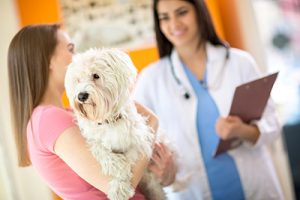 Merial, now a part of Boehringer Ingelheim (BI), announced a multifaceted campaign to assist veterinarians and clinic teams in promoting the consistent use of heartworm preventive medications for their patients. The announcement follows a recent survey conducted by the company, which showed a decreased use of year-round heartworm preventive measures and a corresponding increase in instances of the disease.
"After years of steady progress in reducing the numbers of heartworm-positive cases in pets, a concerning backward slide has occurred over the past few years," said Stephen Jones, DVM, past president of the American Heartworm Society. "It is commendable that the Heartgard Plus team has recognized the urgency of the situation and is moving quickly and aggressively to address this challenge."
Through the initiative, Merial's team will engage with both veterinarians and pet owners to listen to the challenges they face in starting and keeping their patients/pets on heartworm preventive medications for year-round protection. From this data, best practices for encouraging consistent usage will be determined and shared with the animal care community.
The first component of the campaign, Take the Paw Pledge, launches this month, with veterinarians across the country asking their clients to commit to administering 12 doses of Heartgard Plus to their pets throughout the year.
"We are purposefully announcing this campaign during Heartworm Awareness Month because we believe heartworm disease awareness should be top-of-mind for practices every month of the year," said Zach Mills, DVM, executive director of BI's U.S. Pet Vet Veterinary Professional Services. "It is a fairly simple concept: Heartworm disease is preventable if pets receive a preventive medication, and the best protection occurs when the preventive is given year-round."