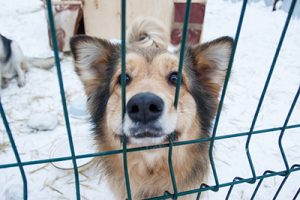 The Canadian Veterinary Medical Association (CVMA) released its newest edition of A Code of Practice for Canadian Kennel Operations (also known as the Kennel Code), which outlines best humane practices in regards to dog boarding and breeding. Last published in 2007, the updated document reflects changing societal views in regard to the human-animal bond and incorporates new scientific evidence in many aspects of dog breeding and kennel management, including social needs, housing, medicine, and nutrition.
Designed as an educational tool for breeders and kennel operators, the information detailed in the Kennel Code applies to various environments where dogs are housed, both indoors and outdoors, for short- and long-term periods, including facilities that offer private breeding, boarding, daycare, animal rescue, and training. The document also serves as a resource for veterinarians with such clients, providing an understanding of the role veterinarians play in establishing and maintaining an effective veterinarian-client-patient-relationship with facility owners/operators and the animals within them.
Additionally, similar to the National Farm Animal Care Council's codes of practice for farmed animals, the Kennel Code serves as a resource for legislative bodies, allowing the judicial system to more easily determine if the acceptable standards of care are being practiced with a facility caring for small animals.
"Our hope is that this comprehensive document will be used by breeders, kennel operators, and people looking to purchase a dog from a breeding facility," said Troye McPherson, DVM, CVMA president. "We want legislative bodies to incorporate into law a reference that will address the breeding and keeping of dogs, and we want veterinarians to use this resource to assist their clients who are dog breeders, kennel operators or prospective owners."
The new document addresses a variety of topics, including:
animal environment
food and water
animal well-being
husbandry (including breeding practices)
transport, and
end of life considerations.
To access the updated code, click here.