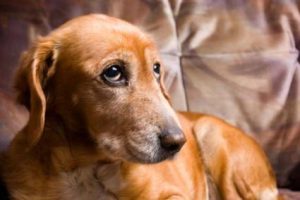 Cornell and Tufts University scientists have received a five-year, $2.5 million grant from the National Institutes of Health to use dogs as a model for studying cancer immunotherapies. The dogs used in the study are treated with similar care as human patients, with the potential of being cured of lymphoma.
Kristy Richards, Ph.D., MD, associate professor of Biomedical Sciences at the College of Veterinary Medicine with a joint appointment at the Division of Hematology/Medical Oncology at Weill Cornell Medicine is co-principal investigator on the grant, along with Cheryl London, DVM, Ph.D., DACVIM, a research professor at Tufts University's Cummings School of Veterinary Medicine.
The grant will investigate whether combinations of PD1 inhibitors and other targeted therapies may increase effectiveness of cancer treatment in dogs, thereby setting up the possibility for human trials.
Clinical trials in dogs should begin in the next six months, at which time, the researchers will reach out to referring veterinarians for candidate canine patients with lymphoma.
Veterinary oncologists at the Cornell College of Veterinary Medicine and at Cornell University Veterinary Specialists in Stamford, Conn., will enroll and treat patients during the trials. Patients also will be enrolled at the Henry and Lois Foster Hospital for Small Animals located at Cummings Veterinary Medical Center at Tufts University in North Grafton, Mass.