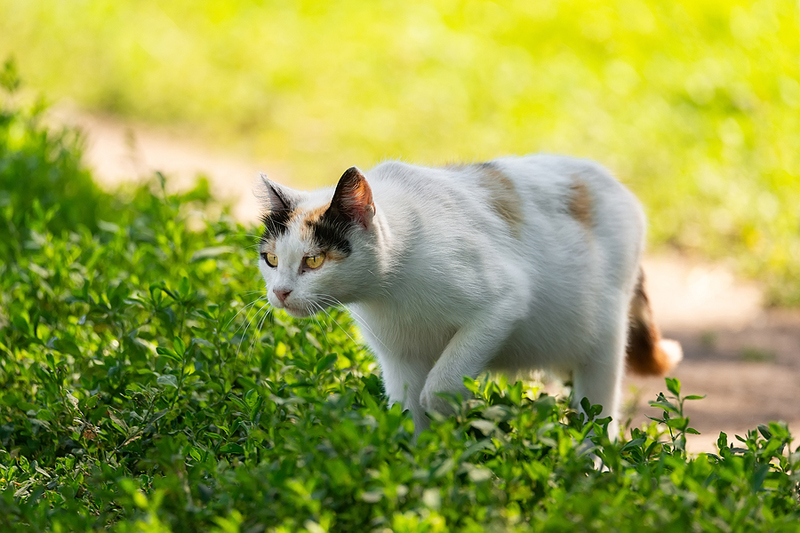 While we may love our cats, Canada's wild bird populations certainly do not.
This is the driving force behind a new municipal recommendation in Mississauga, Ont. To help protect birds and small animals, the city's Animal Services division is urging residents to keep their cats indoors.
"Domestic cats that are allowed unsupervised outdoor time can be threat a to birds in Canada, with millions of bird attacks happening each year," the city says in a press release. "Cats are equipped with sharp teeth and claws and, while they might be domesticated, they have a natural curiosity and desire to hunt and kill. Similar to the way they play with toys, cats can exhibit predatory behaviour, often resulting in injuring or killing wildlife."
In addition to threats to wildlife, the city is also concerned about deadly diseases that can be transmitted and spread through cat feces, including rabies, feline leukemia, parasites, and Toxoplasmosis.
To enhance enrichment for cats who like to roam, city officials recommend owners construct a cat patio (i.e. an enclosed outdoor space) or take their feline friends outdoors on a leash. These options also minimize the risk of a pet mistakenly being picked up by Animal Services.
"While not all outdoor cats are malicious or looking to cause havoc, when they are roaming, they can be mistaken as a stray or lost and picked up by caring residents and brought to shelters or rescue organizations outside of the city," the press release says.
Last year, Animal Services received 57 calls about outdoors cats roaming unsupervised. This year so far, it has received 32 concerned inquiries.
Mississauga urges its residents to:
Spay/neuter cats
Get their pets microchipped
Ensure pet licences are renewed
Make sure vaccines and shots are up to date
Keep litter boxes inside
For more, click here.