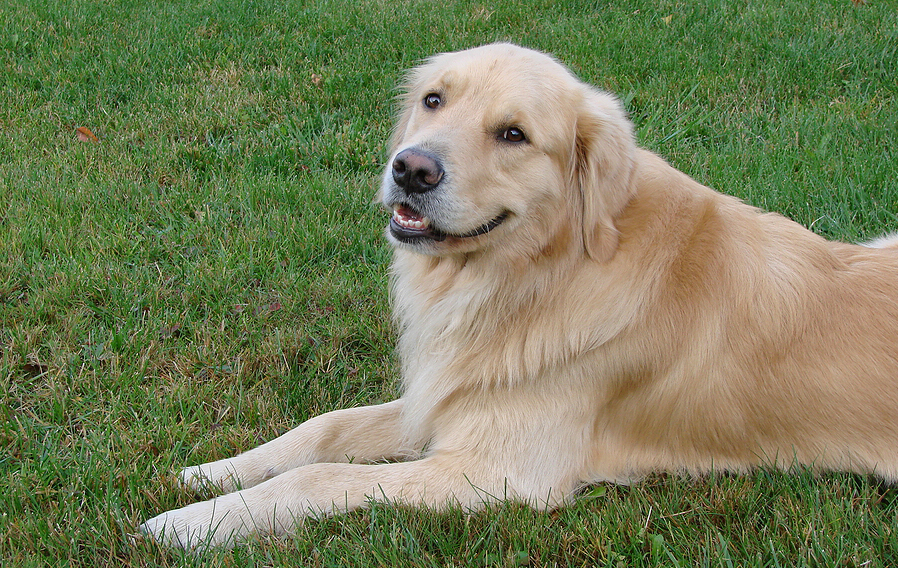 Animal rescue groups across Canada are ramping up efforts to bring as many dogs as possible into the country ahead of next month's canine import ban.
Last week, non-profit organization Golden Rescue co-ordinated the transport of 11 golden retrievers from Istanbul to Vancouver International Airport, Global News reports. The group is aiming to bring in about 120 more dogs from Turkey and Egypt before the Canadian Food Inspection Agency's (CFIA's) ban on commercial dog imports comes into effect in September.
"Our partners in Istanbul and in Cairo rely very heavily on us to save dogs from very terrible conditions or even death," Golden Rescue volunteer, Anastassia Ferdman, tells Global News. "With the new ban, we're not going be able to help them anymore, we're not going to be able to bring the dogs into Canada into safe forever families anymore."
This past June, CFIA announced that, beginning Sept. 28 (World Rabies Day) and until further notice, commercial canines from countries at high-risk for dog rabies (i.e. rabies caused by canine-variant viruses) will no longer be permitted entry into Canada.
These animals can include, but are not limited to, dogs for re-sale, adoption, fostering, breeding, show or exhibition, research, and other purposes. CFIA says it is also exploring options to further strengthen requirements for the import of personal pet dogs and assistance dogs from these countries.
In addition to Turkey and Egypt, more than 100 countries are considered by the agency to be high-risk for dog rabies. They include:
China
Dominican Republic
Guatemala
Cuba
Iraq
Afghanistan
While the decision has left many animal rescue groups in Canada scrambling, many—including the Canadian Veterinary Medical Association (CVMA)—support the measure.
"While rabies is found in wildlife such as skunks, foxes, raccoons, and bats in our country, Canada does not have rabies caused by canine-variant viruses (dog rabies), and the intent is to prevent it from establishing," the group said in a statement. "Dog rabies virus can be transmitted between mammals, including to humans. It is a fatal disease of the central nervous system."
"CVMA looks forward to working with the CFIA in the next phase of this initiative to further strengthen the requirements for the import of personal pet dogs and assistance dogs from countries at high-risk for dog rabies."
Representatives from some animal rescue groups in Canada have also said they understand the reasoning behind the ban.
"[Dog importation]'s got to be regulated, it really does," Susan Patterson from Vancouver's Thank DOG I Am Out Rescue Society tells Global News.
"If maybe everybody does a better job or understands the importation a bit better, then I'm sure this is going to make everybody a better rescue organization," she continues. "That's really super important to protect the Canadian people and the Canadian dogs… to be sure the animals you're bringing in are safe."
Rabies is more than 99 per cent fatal for humans and dogs once symptoms are present, but nearly 100 per cent preventable with proper vaccination of animals, CFIA reports. Globally, the disease kills 59,000 people each year.
While Canada does not currently have any active cases of dog rabies, dogs with the disease were imported into the country in 2021. The event resulted in Public Health Agency of Canada (PHAC) and provincial public health authorities asking CFIA to take action to address the risks from imported dogs.
All import permits issued on or after June 28 of this year will expire on Sept. 27, CFIA reports. As of Sept. 28, import permits will no longer be issued.
For more, click here.