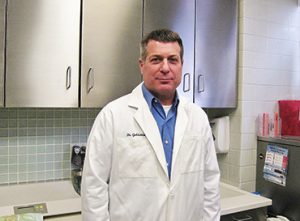 Zoetis has appointed Richard E. Goldstein, DVM, DACVIM, DECVIM-CA to the position of executive director and chief medical officer, US Diagnostics, effective Feb. 5. Dr. Goldstein will lead the diagnostics team in expanding its product portfolio and will spearhead the division's studies and publishing opportunities.
"Dr. Goldstein is a well-respected, internationally-renowned veterinarian in small animal internal medicine and we're honored to have him join our Zoetis team," said Lisa Lee, vice president, US Diagnostics and Business Solutions, Zoetis. "His award-winning work, research, and passion for preventing genetic and infectious diseases make him an ideal fit for our company as we continue to develop innovative technologies and solutions to diagnose disease as well as treat and improve the lives of pets."
In his role at Zoetis, Goldstein will work closely with the US Companion Animal Division to develop educational events for sales and marketing, while leading the company's "Predict, Prevent, Detect and Treat" strategy. He also will manage the Key Opinion Leader program. Goldstein and his team will continue to emphasize digital innovation, diagnostics, genetic tests, and biodevices as important tools to help veterinarians make better healthcare decisions informed by data.
Prior to joining Zoetis, Goldstein spent 12 years as a professor of small animal medicine at the Cornell University College of Veterinary Medicine and the last six years as the chief medical officer of the Animal Medical Center in New York.
Goldstein has received several awards, including the American College of Veterinary Internal Medicine, Endocrinology Society Research Award and the Norden Distinguished Teaching Award. His research and clinical interests throughout his career have been focused on improving the ability of veterinarians to detect and prevent genetic and infectious diseases in companion animals through the development of multiple novel diagnostic tests and vaccines. His work on both canine Lyme disease and leptospirosis has garnered international recognition. He is active in the One Health community and serves on the scientific advisory boards of the One Health Commission and the Global Lyme Alliance.