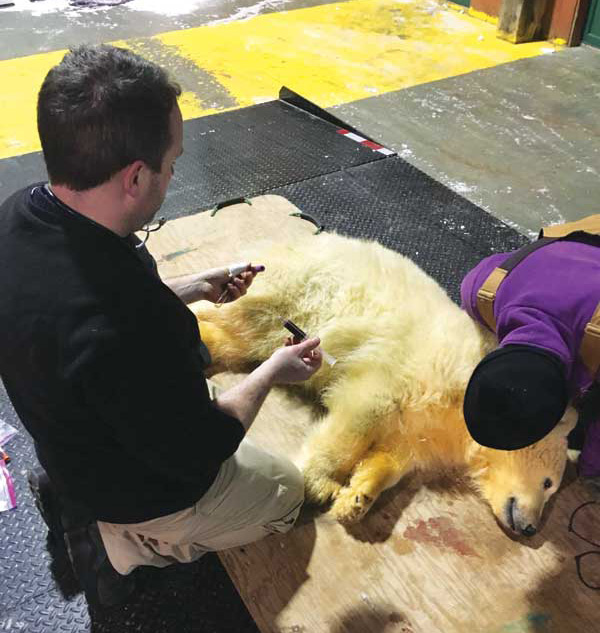 The past year has changed the landscape of veterinary medicine. Increased workload and frequent verbal abuse from clients, resulting from limitations necessitated by COVID safety guidelines, is wearing us down. It is easy to forget the pandemic has brought out veterinarians' strengths and advantages, as well as vulnerabilities.
It is not news the public trusts veterinarians no less than, and often more than, physicians. One reason could be we are trained to convey information rather than anticipate and mitigate people's reaction to such information.
This latter tendency was obvious during the early days of the pandemic when organizations as authoritative as the World Health Organization (WHO) appeared to be more concerned with stemming panic than making science-based recommendations for wearing masks. (It would have been rational to assume from the start that COVID has a pre-patent period and people can be asymptomatic carriers.) Another example is the Centers for Disease Control and Prevention (CDC) presenting the effect of COVID on animals under the heading, 'What you need to know.'1 Such condescension doesn't fly in the internet age when people will seek out further information, with or without guidance. As veterinarians, we are ahead of our MD colleagues in that we are not afraid to discuss serious, complex issues with clients and put them in the context of a given animal's health.
Despite widespread use of the term 'One Health,' Scott Weese, DVM, DVSc, Dipl. ACVIM, a professor at the Ontario Veterinary College (OVC) and a zoonotic disease/public health microbiologist at the University of Guelph's (U of G's) Centre for Public Health and Zoonoses, notes the potential role of animals in COVID is overlooked. He said: "Once human-to-human transmission emerged as the cause of the pandemic, broader One Health aspects were ignored."2
For instance, as of April 18, 2021, CDC's website maintained, "At this time, there is no evidence that animals play a significant role in spreading SARS-CoV-2, the virus that causes COVID-19, to people."3 It is to be expected no evidence exists until sufficient studies have been carried out, and every scientist knows absence of evidence is not evidence of absence. 'Significant' or not, COVID infections on mink farms, and a person getting infected from mink,4 raise concern for zoonotic transmission of the virus from domestic animals to humans.
Testing animals
The current pandemic has highlighted two contrasting approaches to testing animals for previously identified zoonotic diseases5 and, more immediately, COVID-19. On the one hand, we do not want to alarm people needlessly, and we aim to test not out of curiosity alone, but when the results are expected to guide or change our approach to the case. On the other, "if you don't look, you won't find."6 It is impossible to make conclusions or predictions until sufficient data have been accumulated; what drives this process is academic interest beyond immediate practical concerns.
Owners are understandably worried about zoonotic and reverse-zoonotic transmission, and many would like to have the option to test their pets even at their own expense. Yet, a search for information on the Canadian Veterinary Medicine Association's (CVMA's) website only states: "Testing animals for COVID-19 is generally not recommended, as the virus is mainly spread between people and not through animal contact."7
The information on one lab's website regarding the possibility of COVID testing for pets looks reassuring—until one sees the three conditions that must be met before a test is ordered:
the pet must live in a household with a person who is either ill with COVID or has tested positive;
the pet has already been tested and shown to be negative for more common infections; or
the pet is showing clinical signs consistent with the virus.
These guidelines completely ignore the possibility of asymptomatic shedding and co-morbidity. This relegates veterinarians to the position of gatekeepers rather than scientists when we discuss COVID with clients. Discouraging our 'academic interest' is precisely what keeps veterinarians from inclusion in One Health.
A less obvious zoonosis is infection with superbugs that have developed resistance to antibiotics. While cases of animals infecting humans with superbugs may be few,8 their potential should be taken seriously since antimicrobial resistance (AMR) is a major concern for increased mortality from COVID-19.9
Indeed, our daily decisions on prescribing antibiotics amount to a stochastic process: we cannot know whether or when a given decision becomes the straw that breaks the proverbial camel's back and leads to resistance in a given patient.
A disconnect
Perhaps one reason veterinarians do not yet have a strong voice in One Health can be attributed to fragmentation within the profession. Throughout most of its history, the veterinary profession's concern was with livestock and associated aspects of public health. Only in the last century have veterinarians taken up companion animals, wildlife and conservation, and extensive scientific research.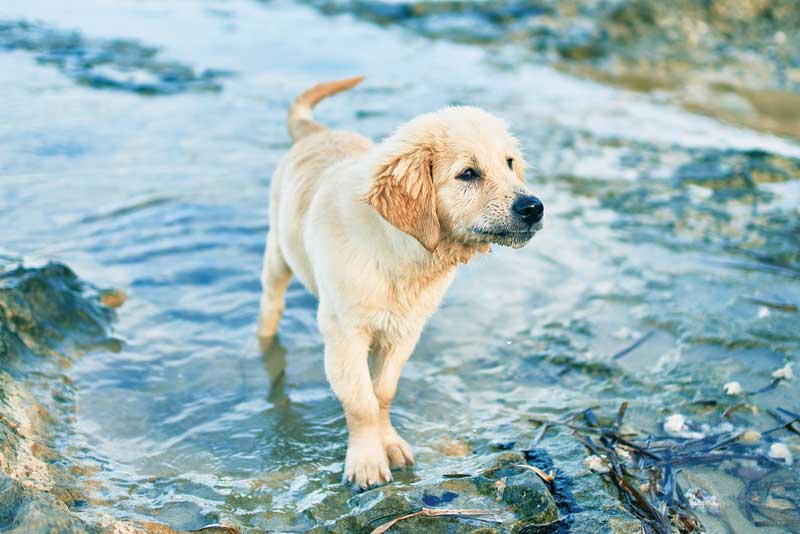 The day-to-day priorities of these different fields may have little in common, and may even be in direct conflict (as, for instance, with wildlife and conservation veterinarians versus proponents and practitioners of TNR—when 'R' stands for 'release'—for controlling feral cat populations).
As veterinarians, we do not like to meddle in what is outside our area of expertise, nor issue messages that might echo the animal rights movement (lest we lose credibility as scientists), but prudence should not lead to isolating ourselves from animal welfare issues outside of our day-to-day practice. For instance, it is surprising CVMA—the voice of the veterinary profession in Canada—has not issued a position statement on the incontestably inhumane practice of poisoning wolves with strychnine in an attempt to preserve caribou.10
If we expect our influence to extend no further than our individual areas of expertise, it is no surprise the voice of the profession as a whole is ignored in the context of One Health.
Further, our regulatory bodies do not always address the entire profession. A joint statement released by CVMA, the American Veterinary Medical Association (AVMA), and the Federation of Veterinarians of Europe (FVE) sets the goal of, "Protecting the environment through programs that manage animal agricultural waste, dispose of pharmaceuticals in a safe manner, and promote sustainable development."11 The focus is on one key player, large animal veterinarians, while the role of small animal veterinarians is presented as deceptively simple and limited (safe disposal of pharmaceuticals).
The principles of One Health call on each of us to consider how our decisions and practices affect the health not only of people and domestic species, but of ecosystems near and far. This can be challenging for companion animal veterinarians. Public opinion has become so polarized that concern for birds is often slammed as 'cat-hating,' while keeping dogs leashed in wildlife areas might be regarded as unnecessary, and even cruel, including by some veterinarians.
Environmental impact
Nonetheless, we cannot deny the environmental impact of pets—especially carnivores—and our clients' increasing awareness of it. Christie Keith, a journalist and communications specialist focused on animal welfare, gives a comprehensive and sobering overview of the ways in which pet ownership affects the environment, and offers practical tips on how to mitigate that impact.12-13 (The topic of nutrition, for instance, provides an opportunity for re-visiting the infamous 'byproducts' in light of the meat industry's environmental and welfare impact.)
While these recommendations will be taken seriously if not entirely embraced by receptive clients, it is not as easy to start a conversation with owners who believe it is inevitable (and even positive) for their cats and dogs to free-roam and chase/hunt wildlife.
To CVMA's credit, the association has issued a position statement on feral and free-roaming cats, recommending, "veterinarians discourage the unsupervised roaming of owned cats due to the health and welfare risks to individual cats, their potential contribution to the stray and feral populations, impacts on wildlife populations, and increased zoonotic public health risk." Such discouragement requires the art of persuasion without guilt-tripping (a skill that should be one of our professional competencies, but is sadly overlooked and not taught).
Looking forward
One Health must include veterinarians' mental and emotional health—something we tend to place last if we even consider it at all. Indeed, it is a sad notion that, for many, veterinary practice can often be emotionally unsustainable. Perhaps it may be time to recognize a pet-centred approach is, itself, unsustainable, and could be contributing to our misery.
It can be immensely liberating to realize our worst enemy might not be irate, ungrateful, or stingy clients, but, rather, our own commitment to self-sacrifice in the exclusive service of one or two species. We are guardians of the human-animal bond, and the pandemic has prompted us to step back and look at that bond in the context of the entire living world.
Veronica Gventsadze, M.A., PhD, DVM, worked as a conference interpreter and a university professor of the humanities before gathering the courage to turn her love of science and animals into a profession. Upon graduating from Ontario Veterinary College (OVC) in 2008, she settled in British Columbia where she received her battle christening in the trenches of small animal medicine. Dr. Gventsadze is an advocate for the health of rabbits and also brings public attention to the plight of moose and caribou who continue to be trapped in abandoned telegraph wire in Canada's Pacific Northwest. To balance the rigour of daily work, she writes fiction incorporating lessons learned from animals.
Gventsadze's opinions do not necessarily reflect those of  Veterinary Practice News Canada and are strictly those of the author. To reach Gventsadze, see her website at veronica-gventsadze.com/non-fiction.
References
1 https://www.cdc.gov/coronavirus/2019-ncov/daily-life-coping/animals.html
2 https://www.wormsandgermsblog.com/2020/09/articles/diseases/other-diseases/one-health-less-talk-more-action/
3 https://www.cdc.gov/coronavirus/2019-ncov/daily-life-coping/animals.html
4 https://www.biorxiv.org/content/10.1101/2020.09.01.277152v1
5 http://www.bccdc.ca/health-professionals/education-development/zoonotic-symposiums-(zoonoses)
6 https://news.vin.com/default.aspx?pid=210&Id=5238590&useobjecttypeid=10&fromVINNEWSASPX=1
7 https://www.canadianveterinarians.net/coronavirus-COVID-19-animals-in-canada
8 https://www.wormsandgermsblog.com/2019/11/articles/animals/antimicrobial-resistance-attributable-to-animal-contact/
9 https://www.statnews.com/2020/03/23/antibiotic-resistance-hidden-threat-lurking-behind-COVID-19/?fbclid=IwAR3QMN1gqdU6tDP_jQ1KKMc59qhLcG6V6Gufw01WrA1Sqmp7N1lbiXKKPSU
10 https://www.researchgate.net/publication/280029193_Poisoning_wolves_with_strychnine_is_unacceptable_in_experimental_studies_and_conservation_programmes
11 https://www.avma.org/resources-tools/avma-policies/joint-avma-fve-cvma-statement-essential-role-veterinarians-protecting-animal-human-public
12 https://www.sfgate.com/pets/yourwholepet/article/The-environmental-impact-of-pets-2514845.php
13 https://www.sfgate.com/pets/yourwholepet/article/The-environmental-impact-of-pets-Part-2-what-2489055.php