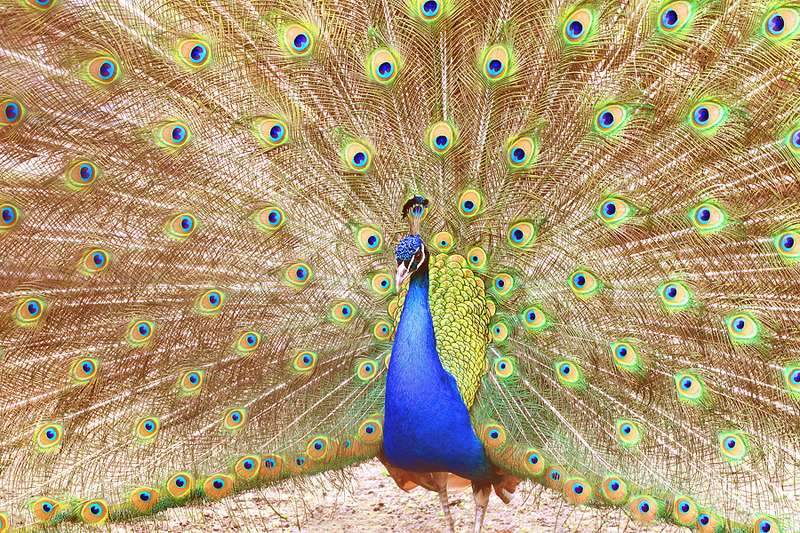 New Brunswickers: Have you seen Pete the peacock?
The fowl flew the coop about two months ago, Global News reports, escaping from a secure pen at Kingsbrae Garden on his first night of residence.
Initially, staff at the St. Andrews, N.B., public garden thought the worst, the site's managing director, Brad Henderson, told Global News. A fox had been seen in the area, and rumours swirled about the possibility of the predator digging into Pete's enclosure.
However, before garden authorities could get the word out about the bird being on the lam, the facility began receiving calls about peacock sightings in the neighbourhood.
"It gave us hope the peacock has survived," Henderson told Global News.
Unfortunately, though, the reports have since slowed.
"For the last month, we haven't heard a single thing," Henderson says. "No one has seen a peacock. No one's reporting a peacock. So, we don't know what to think anymore."
Considered "pretty hardy" birds, peacocks are known to wander from places they are kept domestically or as pets, according to Nick Lund, a network manager to Maine Audubon nature preserve.
"They aren't likely to fly very far and prefer to walk," Lund explains. "It's unlikely the bird has gone very far, as they don't typically migrate."
"The bird will be fine outside until the winter," he says.
Residents who spot Pete the peacock are asked to contact Kingsbrae Garden.