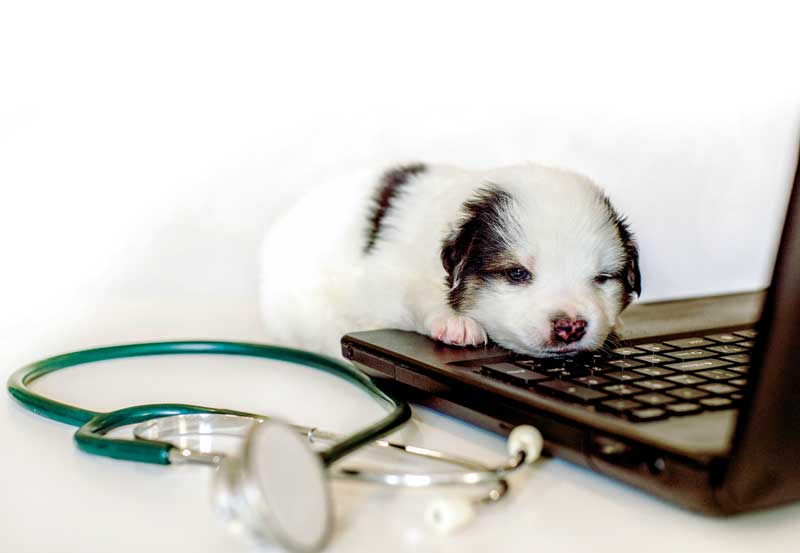 Unless you've been living under a rock for the past five or so years, you've probably wondered whether using novel telemedicine platforms might help you increase client compliance and capture more income. It may be on your to-do list, but if you're like most of us, it's never made it into your top 10. Let others take the leap, you figure. You'll jump in once the dust settles.
Enter social distancing, sheltering in place, and curbside concierge service. Never has telehealth seemed so attractive. In fact, the very same companies that have been making passes at you for years have enjoyed a sudden uptick in suitors like you. So much so that many are overwhelmed by the ardent outpouring of romance, along with an increased willingness to commit.
A myriad of practice solutions
But it's not just telemedicine you're looking for. As you search for answers to your immediate communication needs, you're probably learning you've been missing out on a slew of practice solutions you never fully considered. While you've been busy swiping left, these companies have been quietly improving their products and creating technical answers to problems you probably didn't realize you had… until now.
Some of these fall squarely in the "coronavirus" category. In other words, they're telemedicine-related, aimed at helping you communicate remotely with socially distanced clients. Others represent practice management and even clinical enhancements you may have come across while researching telehealth topics. Here's a brief rundown of the new practice solutions out there.
Virtual care for your practice
Whether you're triaging patients in their own homes or conversing with clients as they wait in their cars, virtual care is available through a variety of telemedicine providers. (The American Veterinary Medical Association [AVMA] offers a list of telemedicine vendors here bit.ly/2wLbTV7.) However you plan to use this technology, know that most telemedicine platforms are designed to do four key things:
1) Facilitate appointment booking
2) Allow communication with the clinical veterinary team
3) Offer a way to document the interaction
4) Make it easy to collect payment
But is that exactly what you need? Will you use it in the future? Can it be adapted to your software? Maybe you just need new practice information management software (PIMS). Or a plug-in to your PIMS. Consider the following categories:
Collecting payments contactlessly (a new adverb): Sure, telemedicine platforms can help you collect, but can the PayPals of the world do what you need? If so, these are probably less expensive, too.
Accessing client data remotely: Full-on telemedicine isn't ideal outside the practice's walls unless you have remote access to your medical records. Sure, you can see a patient for an acute issue anywhere, but complex medical histories make successful telemedicine impossible without this access.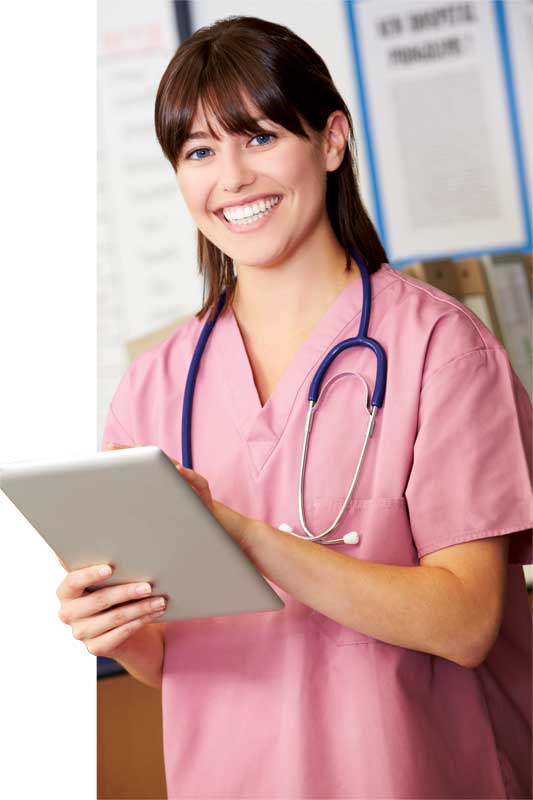 Perhaps you've learned you probably need a new PIMS—one that makes it easy to keep every single detail within the medical record. Lots of cloud-based products can now do this brilliantly. Our practice is currently switching to one such PIMS, largely because it's so easy to enter detailed findings, analyze them, and access this information from anywhere.
If your software isn't cloud-based and the server isn't available from home, there is software out there to make this connection possible. Keep in mind some programs require the ability to integrate with your specific kind of software, which is not always an easy get.
Setting appointments and general client communication: Is your front desk overwhelmed? Are new clients making endless inquiries? Are clients calling repeatedly to explain where they've parked? Is your team overly busy coordinating veterinarian-client communications? All of the above would be typical during this pandemic. What would help, you ask?
Common approaches to lightening the front desk's load come in the guise of software designed to facilitate appointment booking while automating callbacks and reminders. Some of these incorporate texting, which serves to both streamline and accelerate the process with minimal fixed costs and few variable costs. Your reception desk gets relief in the process.
Other telehealth service providers
Don't forget telehealth isn't just about telemedicine. Finding a way to communicate efficiently with your clients may seem like the holy grail of practicing in a pandemic, but it shouldn't be everything. After all, practicing good medicine in spite of the challenges is always the ultimate goal. Perhaps now is the right time to consider new technological options for our remote clinical problems, too.
In researching telehealth providers, one of my associates came across a platform our practice has newly incorporated. It's a remote radiology consult service that uses artificial intelligence (AI) to read radiographs. Based on pattern recognition and basic machine learning principles, images are screened for abnormalities, which are then qualified by degree of deviation from normal.
I spoke to Neil Shaw, DACVIM, founder of SignalPet, the radiology consult service we're using. I wanted to pick his brain for thoughts
on where the veterinary industry is headed.
He expressed a great deal of optimism for veterinarians. I'll never get the quote just right so I'll paraphrase: Remote consultation… is about helping veterinarians do more with the information they already have at their disposal.
It's always encouraging to encounter confidence in the future of veterinary medicine. It made me want to share not just the fun technological advancements above, all of which make it easier for us to do our work safely, but the spirit of optimism that comes through with the creativity they represent.
Stay safe, everyone! And keep looking for new ways to make this job more fun, fulfilling, hopeful, and satisfying. Feel free to write to me about new technologies you've been using and your experiences.
Patty Khuly, VMD, MBA, owns a small animal practice in Miami and is a passionate blogger at drpattykhuly.com. Columnists' opinions do not necessarily reflect those of Veterinary Practice News.