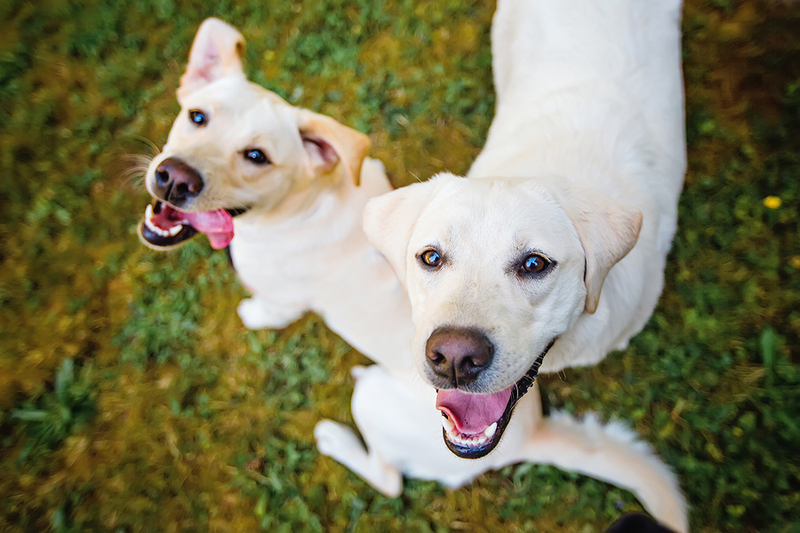 Veterinarians can now benefit from a new tool able to assist in early detection and diagnosis of 30 types of canine cancer.
Molecular diagnostics company PetDx has published the results of a clinical validation study for its proprietary product, OncoK9, a multi-cancer early detection (MCED) test for dogs that uses next-generation sequencing (NGS) of blood-derived DNA.
The study was performed on blood samples collected prospectively from more than 1000 client-owned dogs at more than 40 clinical sites across the United States, Canada, Brazil, the Netherlands, France, and Hong Kong between 2019 and 2021.
The test was able to detect 30 different types of canine cancer, with a sensitivity of 85.4 per cent for three of the most aggressive types (lymphoma, hemangiosarcoma, and osteosarcoma) and an overall sensitivity of 54.7 per cent, at a specificity of 98.5 per cent (corresponding to a false positive rate of 1.5 per cent).
Cancer is the leading cause of death in dogs, PetDx reports.
"Having this new tool in the toolbox is incredibly exciting for veterinarians," says the study's lead author, Andi Flory, DVM, DACVIM (Oncology), chief medical officer at PetDx. "Earlier detection, when incorporated as part of preventive care, can improve cancer outcomes and may shorten the path to diagnosis in clinically challenging cases."
The test's positive predictive value is estimated to be between 76 to 80 per cent in the screening use case and 94 to 97 per cent in the aid-in-diagnosis use case, PetDx reports. Further studies are underway to support the application of the test in additional use cases, including minimal residual disease detection, recurrence monitoring, treatment response monitoring, and targeted treatment selection.
"During the past decade, novel genomic testing solutions using liquid biopsy technology have catalyzed paradigm shifts in multiple areas of human medicine, such as oncology, obstetrics, infectious disease, and organ transplantation," says the study's senior author, Dana Tsui, PhD, chief scientific officer at PetDx. "Our team is delighted to bring this revolutionary innovation to veterinary medicine, starting with a detection solution for cancer—the biggest health threat faced by humanity's best friends."
The findings have been published in PLOS One. For more, click here.