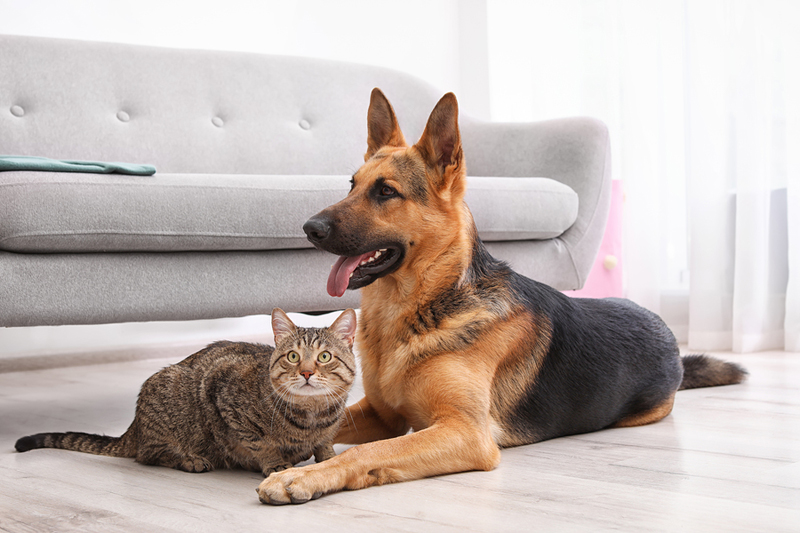 The correlation between novel coronavirus and pets is the focus of a new study at University of Guelph's (U of G's) Ontario Veterinary College (OVC).
The research, led by Scott Weese, DVM, DVSc., Dipl ACVIM, and Dorothee Bienzle, DVM, M.Sc., professors from the college's department of pathology, looks at pets living with people who have tested positive for COVID-19 or are displaying respiratory symptoms.
There have been sporadic reports of animals becoming infected with COVID-19 since the pandemic began. In North America, these cases include two domestic cats in New York State who tested positive for the virus, as well as one dog in North Carolina.
OVC's study, researchers say, will investigate what factors contribute to pets becoming infected with novel coronavirus and what types of households are at a highest risk of having human COVID-19 infections spread to pets.
"We're trying to understand how often human-to-animal spread happens," Dr. Weese says. "We already know it can happen; we've seen it in various instances. Now, we're trying to find how common it is."
The study, which has already collected almost a dozen samples, looks at dogs and cats, as well as ferrets, which U of G says may be the pet species at the highest risk of contracting COVID-19, as the animals are known to be highly susceptible to respiratory viruses.
"We know cats can get sick with this virus, but we don't know how commonly that occurs," Weese says. "Dogs seem less likely to get sick, but we don't know if that's because they get infected less often, or, because they don't get sick when they are infected. That's why we're doing this study, so we can understand this better."
The study will analyze nasal, throat, rectal, and fur swabs to see how they compare with the human coronavirus strains.
"There are still many things we want to know about the virus and the interaction between humans and pets, but we need to have an idea of how often human-to-pet transmission occurs first," Weese says. "This study will lay the groundwork for that future research."
Residents of the Guelph, Ont., area who are interested in participating can contact the researchers via email at jsweese@uoguelph.ca or dbienzle@uoguelph.ca.
For more information, click here.