The suicide of an Ottawa-based equine veterinarian has brought concerns surrounding veterinary stress, burnout, and mental health into mainstream Canadian media.
Described by friends and family as "gentle, generous, and caring," Andrea Kelly, DVM, was an alumna of the Ontario Veterinary College (OVC). Based in Ottawa, Dr. Kelly was unique in that she was also licensed to practise in Québec, CBC News reports. In 2018, she purchased Ottawa Valley Large Animal Clinic, serving close to 600 clients in the Pontiac and Ottawa surrounding area.
Since her passing in July, the equine community where she served has rallied together to highlight her impact as a veterinarian, community member, and friend.
"I've heard so many stories in the last few weeks about how generous she was with her time," Dr. Kelly's sister, Erin, tells CBC News. "She was never too busy to answer a call. She was never too busy to go out and check on someone."
Among the tributes to Dr. Kelly is a sunflower field, dedicated in her memory, at Windswept Moonlight Farm in Woodlawn, Ont. Additionally, a friend entered Dr. Kelly's horse, Erica's Shadow, into the Rideau-Carleton Raceway on Aug. 11, taking home the winning title in honour of Kelly and her family, CBC News reports.
Approximately 26 per cent of Canadian veterinarians have experienced suicidal thoughts in the last year, according to a 2020 study completed by OVC researchers.
The study, which surveyed 1403 Canadian veterinarians, found the prevalence of suicidal thoughts was substantially higher than the general population. Further, compared to male veterinarians, female veterinarians saw "significantly higher" rates of stress and burnout.
Dr. Kelly's family is asking for donations to be sent to Not One More Vet (NOMV). Launched in 2014, the non-profit organization aims to advance wellness, mental health, and the reduction of suicide among veterinary professionals.
To read online tributes to Dr. Kelly, click here.
For more on NOMV, see the info box below.
WHAT IS NOT ONE MORE VET (NOMV)?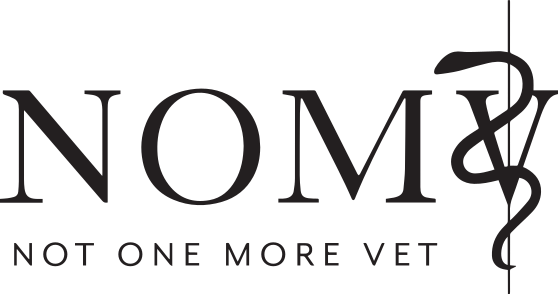 One in six veterinarians considers suicide at some point in their career.1 This unusually high statistic can be attributed to many underlying causes, including stress, debt, burnout, and other factors.2,3

This problem is not new: in a study of California veterinarian deaths from 1960 to 1992, the rate of death by suicide was 2.6 times as high as that for the general public.4 What has changed, however, is the issue is being discussed and acknowledged more than ever before.

NOMV resources:

References

1 Nett, R. J., Witte, T. K., Holzbauer, S. M., Elchos, B. L., Campagnolo, E. R., Musgrave, K. J., … & Funk, R. H. (2015). Risk factors for suicide, attitudes toward mental illness, and practice-related stressors among US veterinarians. Journal of the American Veterinary Medical Association, 247(8), 945-955.

2 Batchelor, C. E. M., and D. E. F. McKeegan. Survey of the frequency and perceived stressfulness of ethical dilemmas encountered in UK veterinary practice. Veterinary Record, 170.1 (2012): 19-19.

3 Veterinary Economics Division, AVMA. "Student Financial Resources." American Veterinary Medical Association, 2017, www.avma.org/membership/SAVMA/financing-your-veterinary-medical-education#:~:text=The%20harsh%20reality%20is%20that,at%20least%20%24200%2C000%20in%20debt.

4 Miller, Joy M., and James J. Beaumont. "Suicide, cancer, and other causes of death among California veterinarians, 1960-1992." American journal of industrial medicine 27.1 (1995): 37-49.