As many practices transition from delivering care curbside to inside, hospital owners and managers are eager to go back to a familiar workflow. Do not relapse to old methods.
Here are three trends to work smarter.
1) Transform the checkout experience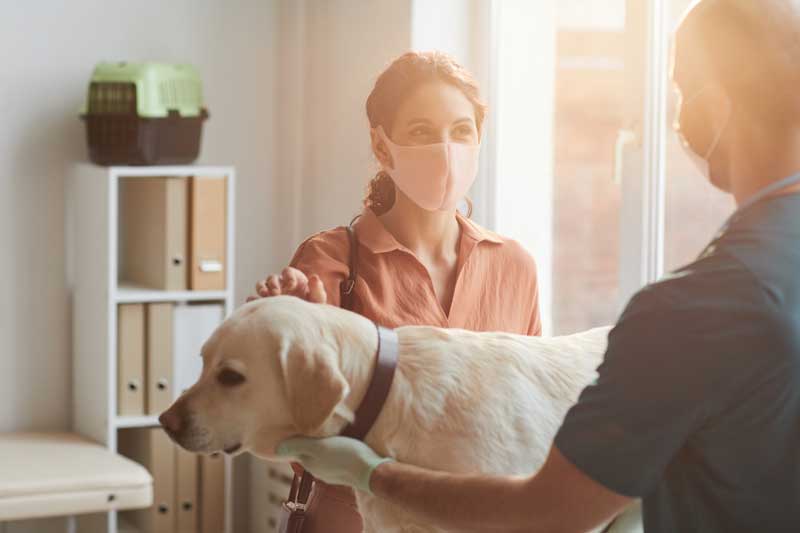 Let's admit it: checkout has always been a hassle.
Clients regularly wait seven to 10 minutes at the front counter. They wait for charges to get entered, for medications to be filled, and for payments to be processed. What's worse, of course, is checkout lines can create fearful experiences for some pets.
Imagine a client checking out for her sick cat's appointment. A Jack Russell on a retractable leash curiously pokes at the cat inside the carrier on the reception floor. The cat hisses and its stress soars. To alleviate patient stress and support Fear Free techniques,1 Kathryn Primm, DVM, of Applebrook Animal Hospital in Ooltewah, Tenn., opted to move checkout into exam rooms. Clients pay through its app. Checkout lines are gone forever.
Transform the checkout experience with three technology tools: app payments, stored credit card numbers in your software, and text-to-pay.
App payments
A survey conducted by the American Veterinary Medical Association (AVMA) found 59 per cent of hospitals added contactless payment during the pandemic.2 App payments can be used for exam room and curbside checkout, house calls, telemedicine, medication refills, and any payment transaction.
Stored credit cards
The average veterinary hospital processes 500 debit and credit card swipes per month.3 If payments do not integrate with your software, you can lose 25 hours a month in reconciliation and dual data entry.
Hobart Animal Clinic in Indiana saves checkout time for every transaction because the right amount goes from the practice-management software to credit card machine, eliminating employee errors.4 The 24-hour general and emergency practice has 17 doctors and 60 support staff. Replacing front-desk checkout with exam room checkout streamlined the process.
When a client calls your hospital to request a prescription refill, client service representatives (CSRs) can ask, "Do you want to use the Visa on file ending in 1234?" With a few clicks, the payment is processed, and a receipt is emailed. The client can get curbside pickup of the medication without the hassle of front-desk checkout.
Text-to-pay
Avoid the expense of mobile card readers by encouraging clients to pay using their smartphones.
During traditional front-desk checkout, I teach CSRs to summarize services before stating totals. This technique creates perception of value for fees. Do the same when checking out clients in exam rooms or sending payment requests by text or app messaging.
Let's say a technician is finishing a dental discharge appointment. When collecting payment in the exam room, say, "For your convenience, you will pay in the exam room. Today your pet had a Grade 2 dental treatment, which included an exam, preanesthetic blood work, anesthesia, surgical monitoring, an IV catheter and fluids, scaling and polishing, dental X-rays, antibiotics, recovery nursing care, a dental homecare kit, and a complimentary pedicure. You are going home with antibiotics and a dental homecare kit. Your total is $XXX. I am sending you a text with a link to pay. You will enter your credit card and get a receipt. While you pay, I will bring your pet to the exam room."
Review discharge instructions without the pet present so the client may be a better listener. Reunite the patient and client once the discussion and payment are complete.
If requesting payment through the app, text this message with the payment request: "<Pet name>'s food is ready for curbside pickup. Your total for <brand> is $XX. Click on the link to pay and get a receipt. Park in our curbside pickup spot and message us when you arrive."
2) Offer curbside pickup and home delivery
Imagine you are a mother with a baby in the car seat. You visit the veterinary hospital to pick up your pet's refill of heartworm preventative. You lift the baby out of the car seat, put him in a stroller, and go inside to get the medication and pay. This process takes 10 or more minutes. When returning to the car, you secure the baby for travel and put the stroller in the trunk, adding another 10 minutes. A 20-minute pickup could have taken two minutes.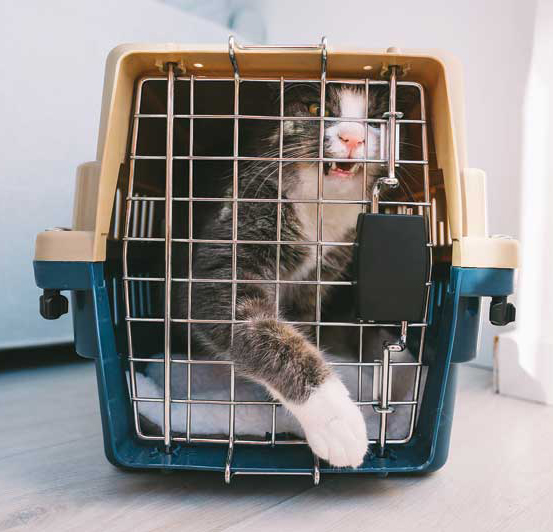 Follow these steps to efficiently refill medications:
Send refill notices to clients by text or app message: "<Pet name> needs a refill of <brand> for heartworm protection. Click here to refill in our online store with home delivery or reply Y to get curbside pickup at our hospital. <Brand> has a $XX rebate for XX doses."
Text clients when medication is ready: If the client chooses curbside pickup, the pharmacy technician who fills the medication will send pickup and payment instructions: "We have refilled <brand> for <pet name's> heartworm prevention. You will receive a $XX rebate for purchasing 12 doses. Click on the link to pay and get a receipt. Park in our curbside pickup spot and message us when you arrive."
Designate a parking spot for pickup: Just as restaurants have reserved parking for to-go orders, do the same for pet owners picking up medication and food. Choose the parking spot next to your accessibility parking, which is nearest your front door. You will minimize the number of steps employees must take for curbside delivery. (For an extra 'wow' experience, deliver the medication curbside along with a biscuit for the dog!)
Promote home delivery: When clients order through your online store, they can get home delivery within a week. Given 70 per cent of Americans are Amazon Prime members, they may expect deliveries within one to two days.5 VitusVet has partnered with Shipt to bring same-day delivery of prescriptions and products to pet owners directly from their local veterinarians.6
Clients request refills through their local veterinarians. Technicians fill medications and text payment links to clients. A Shipt driver picks up orders at the hospital and delivers them to clients' doors the same day. Through VetShipRx, clients pay a delivery fee, or the hospital may subsidize it.
3) Remotely answer your phones
Some practices have moved phone answering to cubbies or phone centres for quieter, concentrated conversations. Remote answering of phones takes this concept and puts it on steroids.
Why not ask some of your CSRs to work from home? Apps and technology tools make it easy for employees to have remote access to your practice-management software and phone system. Virtual CSRs could be an employee retention solution while increasing productivity.
At Monticello Veterinary Practice in Winters, Calif., Sara Ogren, DVM, has a CSR work from home. When callers select 'Option 2' on its auto attendant, they are connected to the remote CSR who books appointments, manages voicemail and email, enrolls microchips, and handles other administrative duties.
With continued staff shortages and appointment demands, your team needs to embrace technology to boost productivity, reduce employee burnout, and improve client experiences.
Wendy S. Myers, CVJ, has been training veterinary teams for 21 years as owner of Communication Solutions for Veterinarians. She teaches teams to become confident communicators, so more pet owners say yes to medical care. Myers shares her expertise through conferences, online courses, and monthly live CE credit webinars. She is a certified veterinary journalist and author of five books. Her passion is to help practices like yours thrive and grow through effective communication skills. You may reach her at wmyers@csvets.com or www.csvets.com.
References
1 Curbside care: how clients feel about it and ways to make it better. Available at: https://www.youtube.com/watch?v=3oP1eMaN7FA. Accessed Sept. 27, 2021.
2 COVID-19 Impact on Veterinary Practices. AVMA. Available at: https://www.avma.org/resources-tools/animal-health-and-welfare/covid-19/covid-19-impact-veterinary-practices. Accessed Sept. 27, 2021.
3 Payment processing. Covetrus. Available at: https://software.covetrus.com/veterinary-solutions/veterinary-payment-processing. Accessed Sept. 27, 2021.
4 Case Studies: Busy Practice Discovers the Right Credit Card Solution. Available at: https://software.covetrus.com/veterinary-insights/blog/case-studies/hobart-animal-clinic. Accessed Sept. 27, 2021.
5 Evon D. Are 70% of U.S. Adults Amazon Prime Members? Available at: https://www.snopes.com/fact-check/amazon-prime-adults. Accessed Sept. 27, 2021.
6 Shipt and VitusVet Announce Partnership to Offer Same-Day Delivery for Veterinary Practices Nationwide. Available at: https://www.prnewswire.com/news-releases/shipt-and-vitusvet-announce-partnership-to-offer-same-day-delivery-for-veterinary-practices-nationwide-301306102.html. Accessed Sept. 27, 2021.