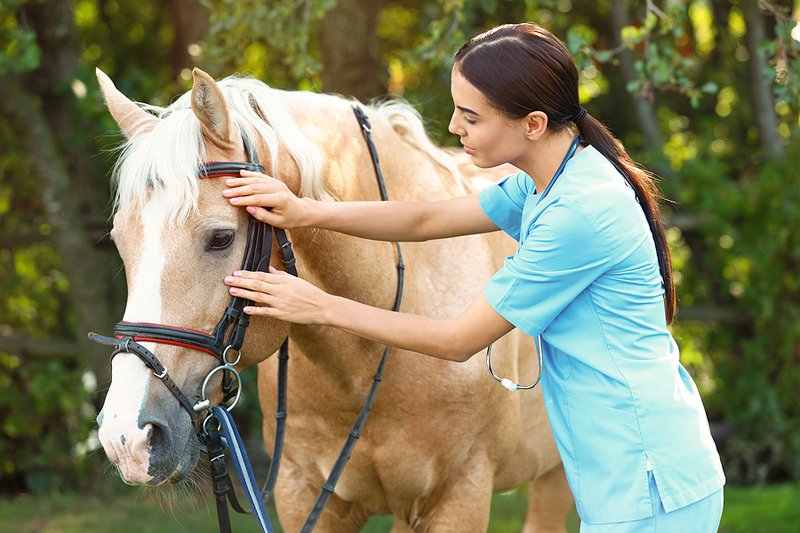 Easing financial barriers surrounding DVM studies and addressing the nation's veterinary shortage is the goal of a new round of funding from the B.C. government.
The province has announced it will spend $10.68 million to support 40 students entering the Western College of Veterinary Medicine (WCVM) at the University of Saskatchewan (USask) this fall. The investment will double the number of provincially subsidized students from 20 to 40 for the 2022-2023 academic year.
"The Government of B.C. has been one of WCVM's provincial partners for more than 55 years, and we are very excited to see that strong commitment grow," says WCVM's dean, Gillian Muir, DVM, PhD. "This increased investment enables more B.C. residents to achieve their dreams of becoming veterinarians. It also allows the veterinary college to better serve the diverse needs of communities throughout B.C., to support the health of companion animals and livestock, and to protect food safety and animal welfare."
Veterinary schools in Canada serve defined geographic regions and only allow students residing within those regions to apply. Established in 1963, WCVM is the only regional veterinary college serving B.C., Saskatchewan, and Manitoba.
"Increasing access and affordability to veterinary medicine education helps us to address the shortage of veterinarians in B.C. and build a robust workforce," says the province's minister of advanced education and skills training, Anne Kang. "In follow up to our government's commitment to address B.C.'s labour market needs, we're investing in seat expansions so more students receive the quality training needed to support farmers, ranchers, and families throughout the province."
In both 2020 and 2021, a dozen B.C. students were admitted to non-provincially subsidized seats at WCVM, requiring an additional $55,000 tuition fee per student. The province says it will provide the college with an additional $1.2 million in funding, which will enable WCVM to waive $55,000 in tuition fees for the 24 previously admitted B.C. students who were not in a provincially subsidized seat.
"Veterinarians play a critical role in supporting B.C. farmers and food security," says Lana Popham, the minister of agriculture and food. "The additional seats at WCVM will support farmers' businesses and the welfare of their animals, as well as ensure we have a resilient food supply and food economy for the years ahead."