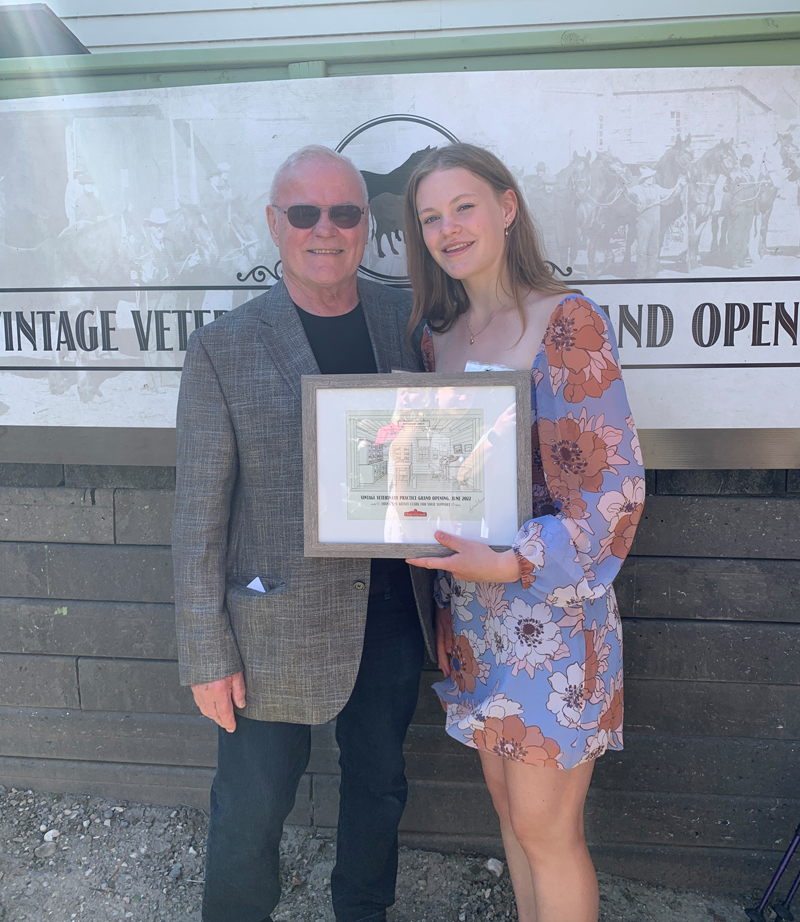 The history of veterinary medicine in Western Canada is being celebrated via a newly launched interactive exhibit in Alberta.
The Vintage Veterinary Exhibit has opened at Heritage Park Historical Village in Calgary. The project, which has been in the works for more than six years, was spearheaded by Ted Clark, DVM, MVSci., DACVP, president of the Vintage Veterinary Exhibit Association. It features a working office of a turn-of-the-century veterinarian in Western Canada, as well as a collection of artifacts depicting the tools and trappings of an actual veterinarians' practice of the time.
The exhibit, Dr. Clark says, recognizes the work and dedication of these "pioneers of the profession," celebrating, among others, veterinarians who cared for the Canadian Armed Forces horses during World War I.
"The early veterinarians in Western Canada were also important inspecting livestock coming into Canada from the U.S. and, of course, supplying veterinary services to the early settlers," he tells Veterinary Practice News Canada.
The exhibit was made possible thanks to volunteers, donations, and support from both individuals and groups, including the Alberta Veterinary Medical Association (ABVMA).
Veterinary Practice News Canada recently spoke to Dr. Clark about the exhibit's inspiration and its importance to veterinary medicine in Canada. Check out our exclusive interview below.