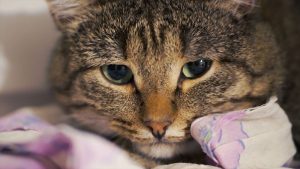 A marketing and consulting firm says the global veterinary pain management market is projected to reach $1.73 billion by 2026.
According to a report by Grand View Research, the growth will be partially fed by an increase in the number of veterinary practitioners. In addition, a high rate of chronic illnesses, such as cancer, diabetes, and osteoarthritis, will help boost the market over the next seven years.
Further, North America is expected to be a major player in the growth. In 2018, it held the majority of the veterinary pain management market, as a result of favourable pet insurance policies and strategic initiatives implemented by numerous companies.
Other highlights from Grand View Research's report include:
• non-steroidal anti-inflammatory drugs (NSAIDs) accounted for the largest market share regarding revenue in 2018 due to the increase of chronic diseases;
• the number of people who own a companion animal is anticipated to grow over the forecast period due to the rise in pet adoption and expenditure for better pet care;
• Osteoarthritis (OA) is expected to hold the largest market share as a result of the increasing rate of obesity;
• post-operative pain is expected to exhibit profitable growth due to the increase of surgeries for chronic disorders; and
• Asia Pacific—specifically in Japan and India—is predicted to see lucrative development as a result of the rise in pet adoption and expendable income.