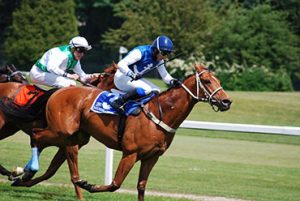 Adamis Pharmaceuticals Corp. announced that its subsidiary, US Compounding, has developed a compound to manage ulcers in horses.
A study, utilizing US Compounding's drug formulation, was conducted in approximately 50 racehorses. Gastric endoscopy was performed at Day 0 and any time between Days 14 and 21. The drug was administered after the first endoscopy as a paste given orally for 30 days. Endoscopic improvement was seen as early as 14 days. In more than 95 percent of the horses, the ulcers were shown to be clinically healed, as confirmed by endoscopy, with a reduction in gastric ulcer recovery times.
The company has filed a patent application covering the compounded product; a manuscript is in preparation.