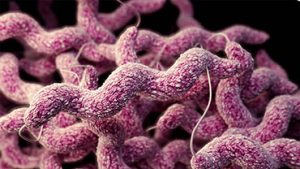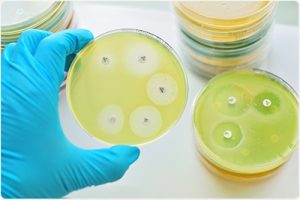 Texas A&M and Cornell universities are working together to advance the research of antimicrobial resistance (AMR) in veterinary medical education and streamline communications for underrepresented students in the field, reports Texas A&M University College of Veterinary Medicine & Biomedical Sciences (CVM).
Funded by a $300,000 federal grant from the United States Department of Agriculture's National Institute of Food and Agriculture, researchers from both institutions will work in tandem to develop and study the impact of a collection of competency-based educational resources on AMR in order to aid veterinary education programs across the U.S.
"Antimicrobial resistance poses an increasingly serious threat to global health, and veterinarians must be properly equipped to assume leadership roles in addressing this challenge," said Kevin Cummings, DVM, Ph.D., principal investigator for Cornell University. "Crucial to the success of the AMR mitigation effort is the need to educate a wide variety of stakeholders about proper antimicrobial stewardship in production agriculture."
The monies will go toward research focused on the development of multidisciplinary lessons on AMR, as well as the creation of an online platform to share resources with veterinary colleges across the country and increase community for underrepresented student populations regarding career opportunities in food and agricultural sciences, veterinary medicine, and public health.
Nicola Ritter, principal investigator for Texas A&M University and director of the Center for Educational Technologies, housed in Texas A&M's CVM, will lead efforts to create the online platform and implement the outreach campaign, which will also include sharing lessons on AMR topics suitable for undergraduate studies at four universities in the Texas A&M system that have underrepresented student populations (Prairie View A&M University, West Texas A&M University, Texas A&M Kingsville, and Tarleton State University).
"The undergraduate outreach campaign dovetails well with Texas A&M's initiative to expand veterinary education, research, and outreach into several rural areas of Texas with underrepresented student populations," said Ritter.
In addition to researchers from Cornell, the multi-institutional project will also include researchers from Texas A&M's CVM and College of Education & Human Development.