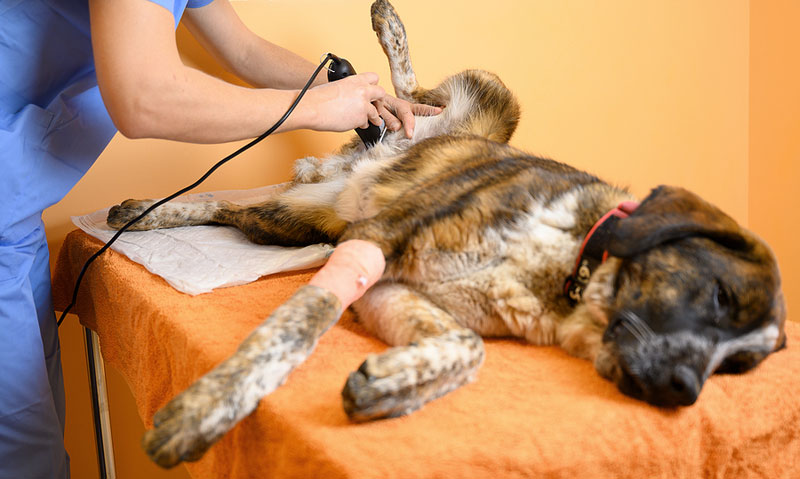 Innovation in veterinary medicine continues to expand by leaps and bounds. Indeed, recent years have seen emerging trends in animal health and medical advancement, including changes in technology.
Some of the tools becoming increasingly common in veterinary practices include capnograph, electrosurgical units, and ultrasound. While these technologies can transform the way practitioners care for patients, much consideration should be paid when incorporating these tools into a clinic.
Capnograph
Among the most informative values currently available in monitor technology is end-tidal CO2 (EtCO2) and inspiratory CO2 (insp. CO2).
Indeed, EtCO2 (i.e. the amount of carbon dioxide in exhaled air) tells us so much about the ventilation and depth of anesthesia. Levels higher than physiologically normal (35-45 mmHg) may indicate your patient is hypoventilating and moving towards apnea (deep anesthesia), which could be a reason to slightly decrease the amount of inhaled anesthesia. These high levels may also be the result of your patient rebreathing exhaled CO2, suggesting the rebreathing bag is the wrong size or the fresh gas flow is too low.
Meanwhile, decreased EtCO2 level may be present in cases of too much ventilation or hyperventilation. This could be because the anesthesia level is not quite high enough and there is a pain reflex. If you see decreased EtCO2 levels, check the waveform to see if there is a leak in the circuit or around the endotracheal tube (ETT). Decreased EtCO2 can also be an indicator of poor perfusion and decreased blood pressure. Zero CO2 could be present in complete apnea, cardiac arrest, or disconnection of the circuit.
Increased inspiratory CO2 levels gives an indication of rebreathing. These levels should be zero or close to it; raised levels may be an indication the soda lime crystals are exhausted, the bag size is not appropriate, or fresh gas flow is not adequate.
When working with capnography in patient monitoring, there are several 'dos' and 'don'ts' to keep in mind.
Do:
Calibrate your CO2 monitor prior to every procedure.
Change your sample lines frequently (side stream) or change your airway adaptors with contamination (mainstream).
Take readings while your patient is in a 'light' state of anesthesia for a reference value.
Observe your waveforms showing good expiratory spike, plateau, and inspiratory drop without breaks in waveform (leaks or spontaneous respiration).
Conversely:
Do not rely on CO2 levels only—all vital signs together form a proper picture of anesthesia level.
Do not use cracked or broken airway adaptors or sample lines.
Do not use CO2 monitoring if it does not pass zero calibration.
Do not forget to review your CO2 waveform to confirm accurate readings.
Capnography is one of the best vital sign indicators during anesthesia. End-tidal CO2 monitoring provides rapid and accurate ventilation status. If you opt to add this technology to your practice, do not be afraid to ask questions and seek the help of experts in the field.
Electrosurgical units
Electrosurgical units (ESUs) use a high-frequency electrical current to cut tissue and control bleeding through coagulation. This technology has many advantages, and it is becoming increasingly popular in veterinary clinics. ESUs offer simultaneous cut and coagulation and are easy to use. Further, when operated properly, tissue is damaged considerably less as compared to a scalpel, with the added ability to stem bleeding safely. Some studies show post-operative pain can be decreased as well.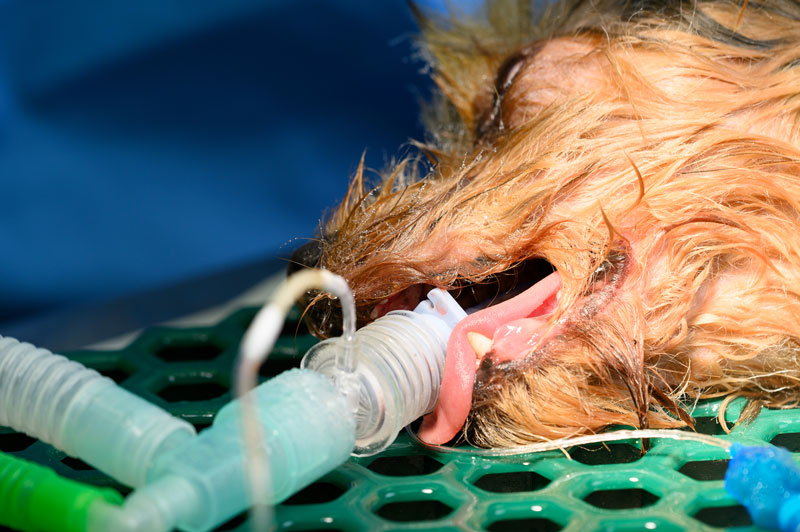 When using ESUs, there are several 'dos' and 'don'ts' to remember.
Do:
Always use the lowest possible setting to achieve the desired surgical effect. Chances of arcing are increased when using higher than necessary voltages. Further, the skin/dispersive pad interface may be compromised if you continue to need a higher setting.
Clean the electrode tip often. Electrical impedance can increase from eschar build-up on the tip, which can lead to arcing, sparking or ignition, and flaming of the eschar. Additionally, use a sponge rather than a common scratch pad to wipe away eschar. Scratch pads can damage grooves into the electrode tip, increasing the build up of eschar.
Conversely:
Do not use if flammable agents are present or in the presence of oxygen-enriched environments. Flammable substances (e.g. alcohol, skin degreasers) that can be ignited by sparks should be avoided. If alcohol-based skin preps must be used, do not allow them to pool near the dispersive pad; before activating the ESU ensure all prep solutions are thoroughly dried and fumes have dissipated.
On active electrode tips, do not use rubber catheters or other materials, such as a sheath.
When using metal instruments, do not wrap cables around them. The current running through them can pass into the metal instrument, causing burns.
When attaching cables to drapes, do not use sharp towel clips or metal instruments. Metal clips can provide an unwanted point of contact with the patient's skin. Overlapping electrical wire around a metal clip creates an electrical transformer, which may ignite drapes.
Individuals with wet hands or wet gloves should never operate an ESU. Additionally, all team members must have intact gloves, as electrical current can pass through sterile gloves with holes.
Never stand on a wet surface when operating an ESU. The foot
pedal must be kept dry. Use a clear, waterproof cover to protect it
from fluids.
Additionally, there are several questions to consider when performing monopolar electrosurgery:1
Does the patient have any metal implants (including cardiac pacemakers)?
Have you positioned and insulated the patient so the animal is not touching any grounded metal objects?
Is the location for the return electrode/grounding pad well vascularized? Is it over a large muscle mass? Is the location clean, dry, and as close to the operative site as possible?
Likewise, regarding the placement of the pads, have you avoided adipose tissue, scar tissue/skin over implanted metal prosthesis, bony prominences, pressure points, and hairy surfaces? (Consider shaving the area at the site of the grounding pad if excessive hair exists prior to surgery.)
Does the dispersive pad make uniform contact? Is the conductive gel moist?
Have you positioned the electrocardiogram (ECG) electrodes away from the ESU site?
Talk with your equipment provider to determine what ESU is right for you. You will want to consider if you will be using monopolar, bipolar, and/or ligasure. The size of animals you will be performing surgery on should also be considered when deciding which unit would best meet your needs.
Ultrasound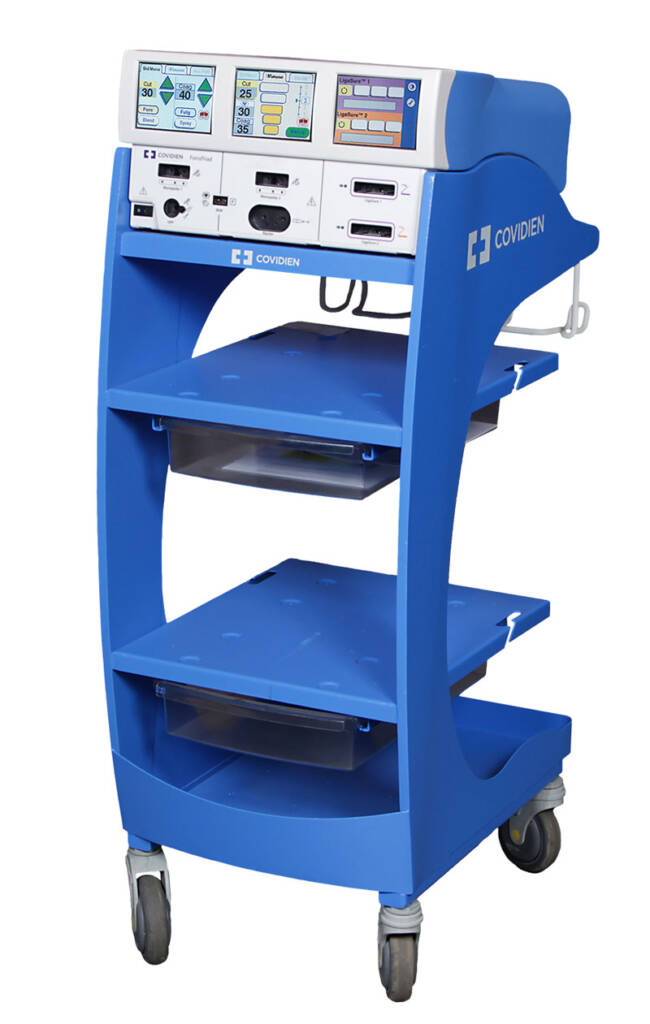 Ultrasound allows clinicians to detect issues that cannot be seen through simple radiography. These two technologies (i.e. ultrasound and radiography) can be combined to provide a more accurate diagnosis.
Ultrasound is non-invasive, which is one of its biggest advantages. It does not require medication or anesthesia (though it may require sedation) and can provide an affordable approach for diagnostics. Additionally, the technology provides real time imaging; it is easily accessible (it can be done anywhere, including the patient's home) and is much faster compared to other diagnostics.2
There are several questions to ask yourself when adding veterinary ultrasound to your practice:
What skills do my team currently have? What skills do we need and how will we obtain them?
Which team members will use the ultrasound machine? How can I retain these employees?
What conditions will my practice be using the machine for? What probes do I need to consider? Will we primarily use ultrasound for bladder scans and pregnancy? Do I need a colour unit for vascular/cardiac assessment or is a black and white unit enough?
What will I charge for an ultrasound scan? What is my return on investment (ROI)?
Once you determine your budget and how you will be using the technology, it is easier to decide which machine and probes will best meet the needs of your clinic.
Of course, there are also several best practices to keep in mind when using ultrasound:3
When choosing the transducer best suited to an individual task, consider its frequency and footprint.
Achieve a good transducer-patient interface (ultrasound gel).
Centre the structure of interest by adjusting the transducer position on the screen in the horizontal (left to right) plane.
Centre the structure of interest by adjusting the depth in the vertical (top to bottom) plane.
Remember to adjust to the highest frequency that penetrates to the needed depth and shows good detail.
Adjust the gain to see black, grey, and white images more clearly. If images are very dark (lots of black and not much detail), the gain is too low; if images are very bright (too much white and the image looks washed out), the gain is too high. If you turn up the gain and the image is still too dark, try a lower frequency setting.
Adjust the focus point to at or just below the structure of interest.
If you are placing a needle into a target structure, remember the focus point will help differentiate between structures that are side-by-side at the same depth, while higher frequencies help to differentiate between structures stacked on top of one another.
The right choice
Capnograph, ESUs, and ultrasound are just a few examples of technology veterinarians are using to improve the lives of their patients. If you are not taking advantage of these tools at your disposal, now might be the time to start. Never be afraid to ask questions and look for available courses and resources to be knowledgeable and perform according to best practice guidelines. This knowledge and education is crucial to ensuring the safety and well-being of your patients.
Sue Salway, BScN, RN, is director of operations at Georgian Anesthesia and Medical Corp., and has 22 years' experience as a registered nurse in homecare and acute care hospital settings. In 2016, she joined Georgian Anesthesia and Medical Corp., which provides sales, service, and education to both veterinary and human facilities across Canada. She can be reached at suesalway@georgiananethesia.com.
References
1 Cordero I. Electrosurgical units – how they work and
how to use them safely. Community Eye Health. 2015;28(89):15-16. https://www.ncbi.nlm.nih.gov/pmc/articles/PMC4579996
2 National Ultrasound. Pros of Using Ultrasound in Veterinary Practice (7 July 2017). https://www.nationalultrasound.com/using-ultrasounds-veterinary-practice. Accessed 22 July 2021.
3 First Opinion Veterinary Ultrasound. 10 Questions to ask before buying a veterinary ultrasound machine (24 June 2020). https://fovu.co.uk/10-questions-to-ask-before-buying-a-veterinary-ultrasound-machine. Accessed 22 July 2021.