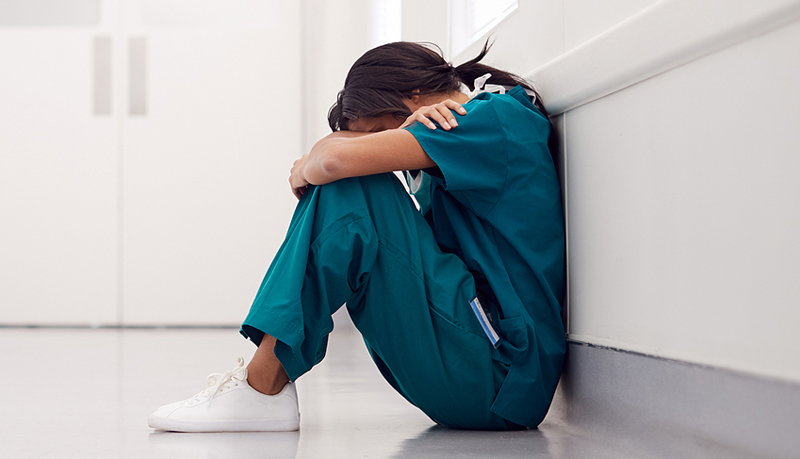 Saving the lives of veterinarians and promoting well-being within the animal health industry are the goals of an upcoming fundraising initiative from Not One More Vet (NOMV).
Sponsored by Zoetis, NOMV's Race Around the World campaign invites veterinarians and supporters of the animal health community to particulate in an online virtual race, taking place Sept. 1 to Nov. 10.
The fundraiser, NOMV says, will support various resources available to veterinarians through the organization, including educational opportunities, a peer support network, and grant programs.
The group's president, Carrie Jurney, DVM, DACVIM (Neurology), also hopes the event will raise public awareness of the unique stresses and challenges faced by those working in animal health.
"When you start to work in the field [of veterinary medicine], you realize there are some harsh realities, including long hours and really emotional situations," she says.
Donations raised through the campaign will also fund a research initiative, exploring the difficulties faced by animal health professionals and how they can be addressed.
The fundraiser aims to accumulate a total of 40,000 km (25,000 mi), representing the circumference of the earth and illustrating NOMV's goal to reach veterinary professionals around the world.
"Research has shown we have one of the highest suicide rates of any profession in the world—up to five times that of the general public; one in six veterinarians consider suicide at some point," Dr. Jurney says. "That's why Not One More Vet exists."
Participants are invited to register as an individual or as part of a team, and track their progress using the hashtags #WhoAreYouRacingFor, #NOMVRaceAroundTheWorld, and #ZoetisEquine. For more information, click here.