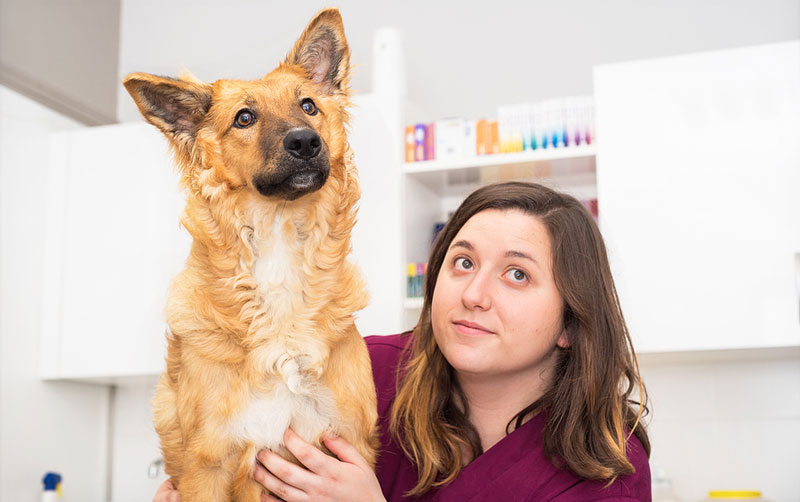 Registered veterinary technicians and technologists (RVTs) are an essential part of the animal health-care community, which is why October has been designated National RVT Month.
In recognition, Registered Veterinary Technologists and Technicians of Canada (RVTTC) is highlighting the crucial service of its profession with the theme, 'RVTs are essential.'
"As the country closed down this year to stop the spread of COVID-19, veterinary health-care teams kept working," says RVTTC president, Heather Shannon, RVT. "No matter what sector an RVT worked in—whether it was an animal hospital, livestock health facility, zoo or wildlife care, or even an educational or government institution—they continued to care and advocate for animals across Canada."
Now in its fourth year, RVT Month aims to promote, celebrate, and recognize the thousands of RVTs working across Canada in clinics, hospitals, animal shelters, and beyond.
The event is a collaboration between RVTTC and provincial organizations, including the British Columbia Veterinary Technologists Association (BCVTA), the Alberta Veterinary Technologist Association (ABVTA), the Saskatchewan Association of Veterinary Technologists (SAVT), the Manitoba Veterinary Technologists Association (MVTA), the Ontario Association of Veterinary Technicians (OAVT), the Eastern Veterinary Technicians Association (EVTA), and, new this year, the Association des Techniciens en Santé Animale du Québec (ATSAQ).
To adhere to COVID protocols, RVTTC launched an app to help veterinary teams and members of the public take part digitally in celebrations. Additionally, the group partnered with UbaVet on a social media contest in which eight $100 gift cards will be awarded throughout October. (For more information, click here.)
Veterinary teams are also encouraged to launch their own activities and post on social media with the hashtags #ProudlyRVT, #ThankanRVT, #RVTMonth, #WeAreRVTs, and #AskForRVTs.