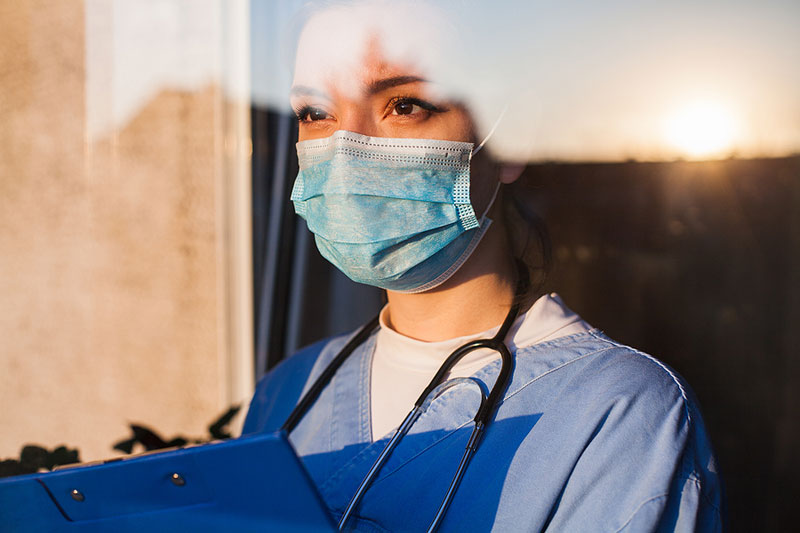 While the Great White North's shortage of veterinary professionals continues to pose challenges for those working in the industry, clinics may, hopefully, soon see increased patience and understanding from clients.
A recently published article in the Ottawa Citizen draws attention to the growing crisis, emphasizing the emotional, physical, and financial toll the shortage has had on professionals across Canada.
The publication spoke to Sherri 'Dr. D' Dennett, DVM, owner of Riverside South Animal Hospital in Ottawa, who commented that a lack of available registered veterinary technicians (RVTs) is one significant problem encountered by veterinarians and practice owners. Dr. D stated that, while she works 60 hours a week, about 20 of those are spent doing tasks more suited to RVTs (e.g. taking X-rays, prepping patients for surgery, etc.).
"It takes away from the time I have to do medicine," she tells the Ottawa Citizen.
In addition to a shortage of hands, veterinarians across Canada are also contending with a surge in pet ownership.
"The pandemic made [the shortage] worse, as people working from home took the opportunity to acquire pets" the Ottawa Citizen reports. "At the same time, the veterinary workforce was down by 20 per cent due to illness, quarantine, and family needs."
The shortage of veterinarians in Canada is far from news for those working on the frontlines. In the spring of 2020, the Canadian Veterinary Medical Association (CVMA) published a Canada-wide workforce study which demonstrated the demand for veterinary services will outpace the supply of veterinarians by 2040.
"It is not a regional problem; it is vast and encompasses all regions of our country," says outgoing CVMA president, Enid Stiles, DVM, MSc. "It affects all areas of the profession, from equine veterinarians in rural communities to small animal urban veterinarians. There is a need, and we feel it deeply."
In addition to the Ottawa Citizen, news outlets such as CBC News and the Toronto Star have also recently reported on the veterinary shortage, focusing mainly on how the crisis has impacted small and large animals, as well as the farming industry, in New Brunswick.
According to the New Brunswick Veterinary Medical Association (NBVMA), the shortage was largely "inevitable," CBC News reports.
"We're only graduating a limited number of veterinarians, some are retiring or leaving the profession, and a sudden increased demand has resulted in where we are," NBVMA registrar Nicole Jewett, DVM, tells CBC News.
"It was kind of a bit of a perfect storm, because we've evolved to be where we are today."