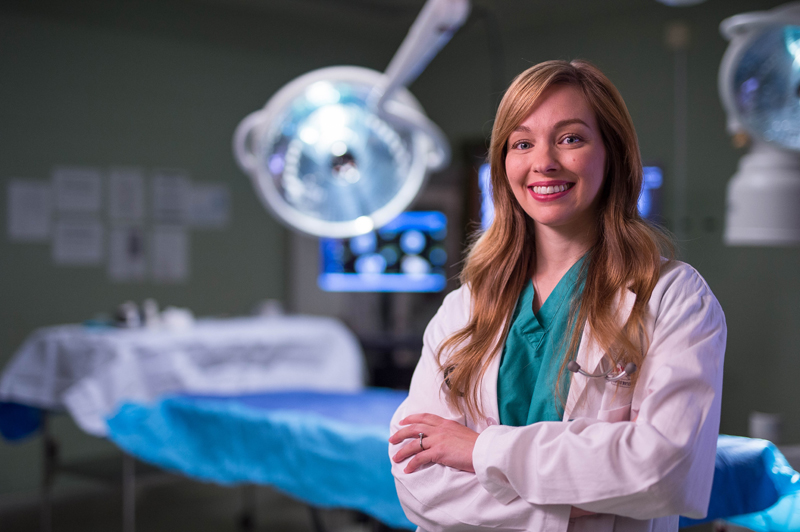 The intersection of One Health and medical innovation is the focus of a newly funded research chair at the University of Guelph's Ontario Veterinary College (OVC).
The college has launched the Animal Health Partners Research Chair in Veterinary Medical Innovation, naming Michelle Oblak, DVM, DVSc, Diplomate ACVS, ACVS Fellow of Surgical Oncology, as the position's inaugural holder.
A member of OVC's Department of Clinical Studies since 2013, Dr. Oblak says the chair, which carries a million dollars in funding, will provide new opportunities for clinical research to accelerate the translation of medical innovations from laboratory to patient.
"The ultimate goal of this new funding is to improve outcomes for both animal and human patients," she says.
The position carries a five-year term and is funded by Animal Health Partners, a Toronto-based veterinary emergency and specialty hospital.
The chair takes a One Health approach to medical innovation and strives for advancement in many areas, including surgery, oncology, imaging, radiation therapy, internal medicine, machine learning, nutrition, and pathology.
"We share many disease conditions with our animal companions. It makes sense to take a One Health approach to medical innovation, where we bring together interdisciplinary teams to apply what we learn from veterinary medicine to human care, and vice versa," says OVC dean, Jeff Wichtel, DVSc, PhD.
The chair will initially focus on developing innovations in image-guided intervention, Oblak says.
"We want to use technology to better understand disease through every step: before surgery, during the treatment process, and after surgery," she adds.
Additionally, the new position and collaboration with Animal Health Partners enables OVC to source more patients for clinical trials, streamlining access to innovation and enabling patients to access advanced techniques.
"Clinical trials are vital to veterinary medicine, as well as the potential to translate innovations to human medicine," Oblak says. "Dogs live in similar environments to humans and have similar ailments. There is a lot we can learn about treatments in animals that can then be applied to humans."