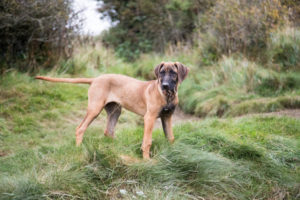 A tapeworm capable of infecting canines and humans has been found by Ontario Veterinary College (OVC) researchers.
Echinococcus multilocularis was found in nearly one in four coyotes and foxes tested in southern Ontario, suggesting the parasite is well established in the region.
"We know if the parasite is in foxes and coyotes, it's almost certainly in rodents in the same area," says Andrew Peregrine, BVMS, PhD, DVM, Diplomate EVPC, Diplomate ACVM (veterinary parasitology). "So in any of the areas of highest risk, if your dog eats rodents, they are at risk of developing an intestinal infection and shedding eggs in their feces that could infect people."
By consuming coyote or fox stool containing parasite eggs, dogs can develop a severe infection called alveolar echinococcosis (AE).
In humans, AE progresses slowly and causes tumour-like lesions in the body, usually in the liver. Treatment can be complicated and expensive, typically requiring surgery and drug therapy. If left untreated, AE will spread to other organs and eventually become fatal.
Over the course of two winters, the carcasses of 460 foxes and coyotes were examined by the OVC research team. They found 23 per cent of them were positive for E. multilocularis.
The team noted a large infection cluster between the Greater Toronto Area (GTA) and the Niagara Region, which is a densely populated area with a high dog population.
Dr. Peregrine and the other researchers recommend monthly treatment with praziquantel, a deworming drug, for dogs at highest risk.