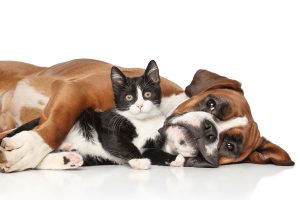 The Ontario SPCA says it will no longer enforce animal welfare legislation after its contract expires on March 31.
Similar to the American Society for the Prevention of Cruelty to Animals (ASPCA) model in the U.S, the Ontario SPCA and Humane Society will now be shifting to a support role.
OSPCA has offered a three-month transition phase of the current working arrangement that could see the charity continue service to June 28.
"We want to see a system in place that provides maximum protection for animals. The Ontario SPCA is a 146-year-old animal charity," says the organization's CEO, Kate MacDonald. "Our expertise, working as a support service to enforcement agencies, will be a powerful combination in enforcement and we believe the right combination to best protect animals."
At the moment, enforcement represents approximately 20 per cent of the OSPCA's services.
The announcement comes on the heels of a recent decision by an Ontario Superior Court Judge who ruled it is unconstitutional for the province to enact legislation that permits a private charity to have policing powers without government oversight. The agency took no part in the court case and Ontario is currently appealing the court decision.
"Enforcement is the responsibility of government, one we can confidently support by offering animal protection services to enforcement agencies," MacDonald says.
"Being an outside agency, we have been woefully under-resourced to provide legislation enforcement. We have struggled to meet the need and have struggled with both officer safety and, at times, conflicts with our charitable mission. It is simply not in the interests of animals or this charity to continue along the same path."
OSPCA says it will propose updates to the Ontario Animal Protection Act (OAPA) to help create stronger regulations and establish animals as sentient beings with their well-being, health, and treatment protected under the law.