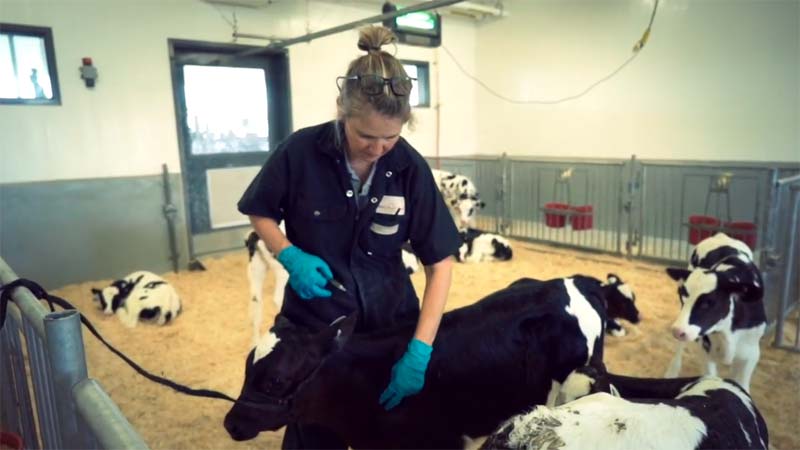 Registered veterinary technicians and technologists (RVTs) are an essential part of the animal health-care community, which is why October has been designated National RVT Month.
In recognition, the Registered Veterinary Technologists and Technicians of Canada (RVTTC) is encouraging professionals across the country to pursue their individual goals with the slogan, 'Carve your own path. Break the mould.'
"We know RVTs are vital members of the veterinary health-care team with extensive knowledge and experience," says RVTTC president, Heather Shannon, RVT. "This year's theme focuses on the diverse career path each RVT takes to create a culture of longevity and success in veterinary technology."
Now in its third year, RVT Month is a collaboration between RVTTC and provincial organizations, including the British Columbia Veterinary Technologists Association (BCVTA), the Alberta Veterinary Technologist Association (ABVTA), the Saskatchewan Association of Veterinary Technologists (SAVT), the Manitoba Veterinary Technologists Association (MVTA), the Ontario Association of Veterinary Technicians (OAVT), and the Eastern Veterinary Technicians Association (EVTA).  It aims to promote, celebrate, and recognize the more than 8000 RVTs working across Canada in clinics, hospitals, animal shelters, and beyond.
This year, RVTTC has partnered with UbaVet on a social media contest. Throughout October, the groups will be giving out two $100 gift cards each week to RVT members in good standing. (For more information, click here.)
RVTTC is also encouraging veterinary teams to launch their own activities and post on social media with the hashtags #ProudlyRVT, #ThankanRVT, #RVTMonth, #WeAreRVTs, and #AskForRVTs.
For more on RVTs and the specific work they do, check out the video below, courtesy OAVT.