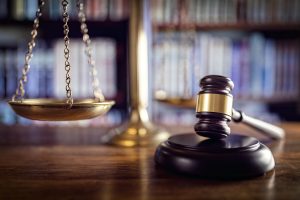 Certain powers currently held by the Ontario Society for the Prevention of Cruelty to Animals (OSPCA) violate pet owners' rights, says a provincial judge.
A ruling from Ontario Superior Court Justice Timothy Minnema states that by granting police authority to the OSPCA without enforcing transparency and accountability, the government has acted erroneously and violated the Constitution.
"Although charged with law enforcement responsibilities, the OSPCA is opaque, insular, unaccountable, and potentially subject to external influence, and as such Ontarians cannot be confident the laws it enforces will be fairly and impartially administered," Minnema wrote in his decision.
According to an article by the CBC, Jeffrey Bogaerts, a paralegal from Perth, Ont., launched a Constitutional challenge five years ago after helping several pet owners under investigation by the OSPCA.
Bogaerts argued the society's search and seizure powers violated pet owners' rights by being too broad. Further, he said the OSPCA, which holds the authority to enforce Criminal Code animal cruelty laws, has been wrongfully using its influence and violating Constitutional rights.
Bogaerts' lawyer Kurtis Andrews argued the OSPCA is funded by private donors, as well as taxpayers, which could also result in a conflict of interest.
The judge agreed.
According to Minnema, the society appears to be an organization fulfilling public functions without being held accountable like police organizations. In addition, he said 21 sections of the OSPCA Act do not comply with the Canadian Charter of Rights and Freedoms and suggested the act be rewritten.
"This was never about attacking animal welfare laws," Andrews told CBC.
"It's about how the law was administered. We're not saying the OSPCA are always acting badly, and we recognize they aren't funded properly. Our argument included some fairly far-reaching principles that will go far beyond the OSPCA."