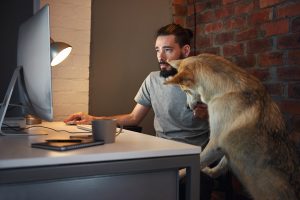 The Ontario Society for the Prevention of Cruelty to Animals (OSPCA) and the Humane Society have teamed up with Healthy Pets to provide pet foster parents online access to veterinary medical services.
The new Healthy Pets tool offers pet owners easy and affordable access to a network of veterinarians on-demand.
"Our foster families dedicate their time to help care for animals that require extra attention and are often sick, requiring veterinarian care," says Daryl Vaillancourt, OSPCA's chief of humane program and community outreach. "We are very excited about this program and how it can support the care of the animals that come through our doors every day."
Healthy Pets founder and CEO Emma Harris says the partnership is a natural way to offer convenient care for animals.
"We are thrilled to be partnering with the legacy organization that is the OSPCA. Our mutual goal of providing the best possible pet care to any animal in need made this partnership a no-brainer for us," says Harris, who was featured on Dragons' Den.
"Working with Daryl and his team has been incredible; their support and dedication to animal welfare is inspiring. I have no doubt we'll be able to support countless animals through the unique service model offered by Healthy Pets, which is very exciting."
For more information on Healthy Pets, visit click here.