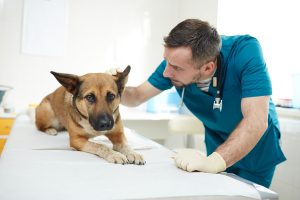 Health Canada is moving a number of medically important antimicrobials (MIAs) approved for veterinary use before 2004 to the prescription drug list (PDL) to establish the same level of oversight for the MIAs agreed to before 2004 as for those done after.
As of Dec. 1, all MIAs for veterinary use will be on the PDL and must be sold by prescription only.
Other regulatory amendments made by Health Canada include:
Ending 'own use' importation of MIA by animal owners effective Nov. 13
Increased oversight and new rules for the handling of active pharmaceutical ingredients for veterinary use starting May 17, 2018
Mandatory reporting of sales information related to MIA
New requirements and the expansion of the veterinary health products program to increase access to alternative animal health products for production animals
The Canadian Veterinary Medical Association (CVMA) and Canadian Animal Health Institute (CAHI) have also been engaging with Health Canada's veterinary drugs directorate about these changes and will continue to support these actions.
In addition, the Canadian Council of Veterinary Registrars (CCVR) and the CVMA's veterinary pharmaceutical stewardship advisory group have developed a pan-Canadian framework of professional standards for veterinarians regarding veterinary oversight of antimicrobial use.
For more information on the management of the inventory of medically important antimicrobials during the transition, click here.