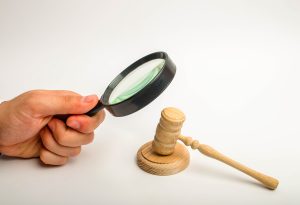 The Ontario government is appealing a court ruling that found the search and seizure powers held by the Ontario Society for the Prevention of Cruelty to Animals (OSPCA), are unconstitutional.
"This principle does not meet the criteria for a principle of fundamental justice set out by the Supreme Court of Canada," the appeal states.
The original case found the government was wrong to grant police powers to the OSPCA without imposing accountability and transparency standards on the agency.
Jeffrey Bogaerts, a paralegal from Perth, Ont., launched the Constitutional challenge over five years ago after helping several pet owners under investigation by the OSPCA.
Bogaerts argued the society's search and seizure powers violated pet owners' rights by being too broad. Further, he said the OSPCA, which holds the authority to enforce Criminal Code animal cruelty laws, has been wrongfully using its influence and violating Constitutional rights.
According to a report by the Canadian Press, the attorney general is arguing Ontario Superior Court Justice Timothy Minnema erred by applying the new principle that law enforcement bodies must be subject to reasonable standards of transparency and accountability.