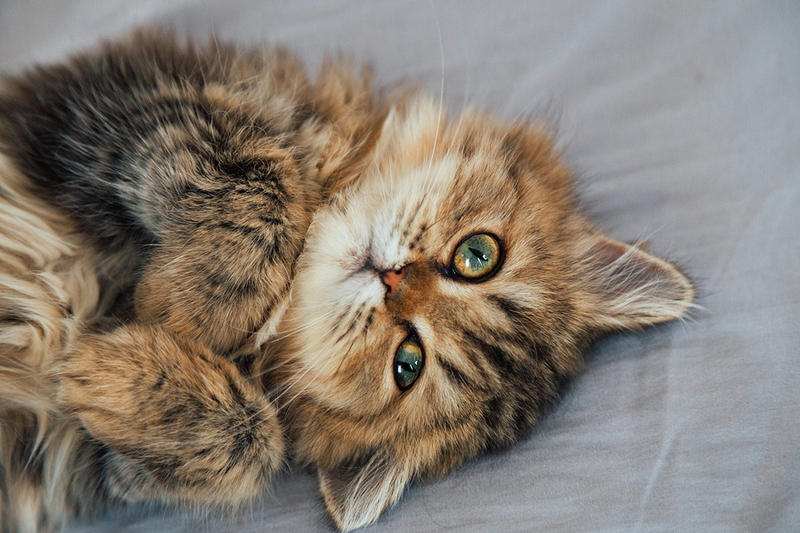 Helping veterinary professionals make early diagnosis of a deadly disease seen in cats and kittens is the goal of new resource, published jointly by the American Association of Feline Practitioners (AAFP) and the EveryCat Health Foundation.
The 2022 AAFP/EveryCat Feline Infectious Peritonitis Diagnosis Guidelines detail characteristics and pathogenesis of feline infectious peritonitis (FIP), a fatal but difficult-to-detect disease caused by feline coronavirus (FCoV).
The user-friendly resource offers numerous diagnostic factors to understand when testing for FIP, along with clear clinical images, diagrams, and tables to help the reader better understand and build a case for FIP. It also includes an extensive supplemental library of videos, figures, instructions, and a printable health questionnaire.
"First recognized more than 50 years ago, feline infectious peritonitis has been one of the most important infectious diseases and causes of death in cats, especially affecting cats younger than two years old," says task force co-chair, Vicki Thayer, DVM, DABVP (feline). "FIP can be challenging to diagnose in some cases and is often considered an enigma by the veterinary profession. Today, diagnosis relies upon evidence from signalment, history, physical examination findings, and diagnostic testing."
FIP is a viral disease which can affect any organ in the body and is fatal when untreated.
"These guidelines were written with the intent of providing the most current knowledge available in one comprehensive format combined with extensive supplemental resources all in one location," says task force co-chair, Susan Gogolski, DVM, PMP, DABVP (canine/feline). "[This] will be an invaluable resource to veterinary teams around the world as a clinician builds the index of suspicion of FIP, brick by brick."
The guidelines have been published in the Journal of Feline Medicine and Surgery. For more, click here.