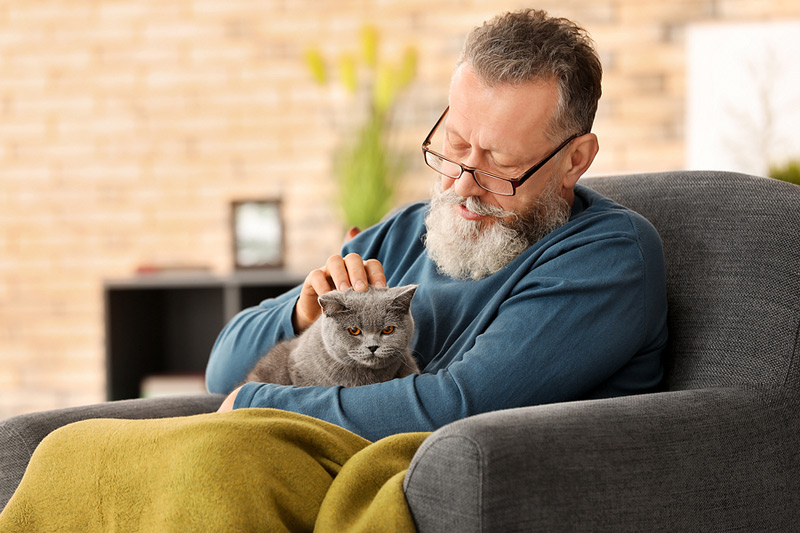 When helping a pet cross the Rainbow Bridge, there are several things to keep in mind to ensure the process is as respectful and compassionate as possible.
This is according to the American Association of Feline Practitioners (AAFP). The group has released a digital End of Life Educational Toolkit for veterinarians to help facilitate a peaceful and painless transition for a cat at the end of its life.
The resource provides in-depth information on various options and contingencies to consider when discussing end-of-life processes with a client. Additionally, the toolkit addresses some challenging questions that may arise when working through difficult or unexpected circumstances in euthanasia.
The end-of-life appointment is the last opportunity a veterinarian has to serve a patient and will likely have a lasting impact on a pet's caregiver, AAFP says.
"Successful end-of-life feline care is about more than just medicine; it is about creating a peaceful transition for our patients and their owners," says the association's task force chair, Wendy Simpson, DVM. "The AAFP Task Force is committed to compassionate end-of-life care and is pleased to offer a new educational resource for veterinary professionals to help guide them through this practice."
Organized with easy-to-reference section tabs, the toolkit addresses several key aspects of euthanasia, including:
recommended sedatives and anesthetic protocols for cats;
strategies for setting up a practice with comfort in mind;
quality of life and decision-making discussions;
the euthanasia experience for both veterinary professionals and caregivers; and
tips for supporting clients.
To access the resource, click here.