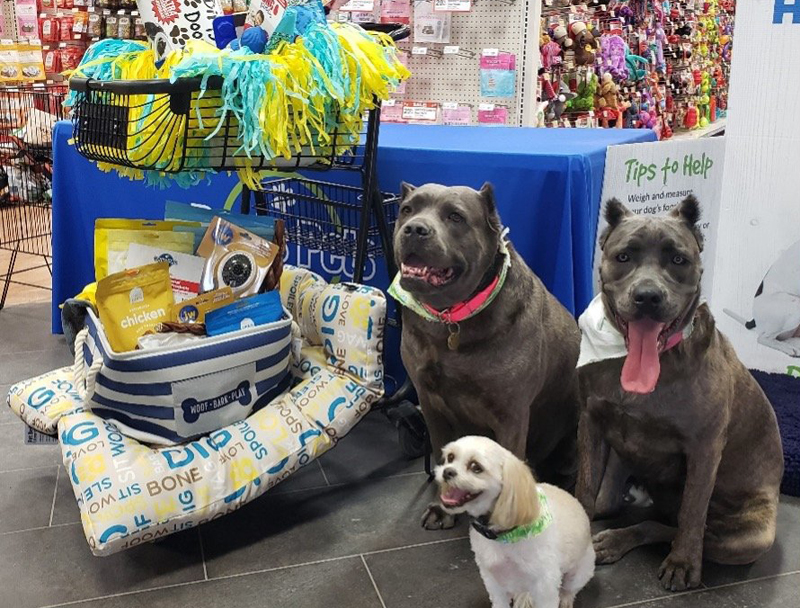 People and pets impacted by ongoing conflict in Ukraine have received a $20,000 donation from Ren's Pets.
The Legault Group-owned Canadian specialty pet retailer made the contribution through non-profit organization Animal Food Bank. The funding, which was raised in-store through gift basket draws, will support the distribution of pet food and other supplies in Ukraine and surrounding areas.
"Animal Food Bank is honoured to have been chosen as a partner to distribute the generous donations from the customers of Ren's Pets to help aid both pets on the ground in Ukraine, pets of refugees around Ukraine, and now those arriving in Canada with pets," says the organization's founder, Nicole Frey.
"Learning how Animal Food Bank is distributing funds into Ukraine has been so enlightening," adds Larissa Wasyliw, vice-president of ecommerce and marketing for Ren's Pets. "Nicole and her team work tirelessly to ensure these pets are getting fed and cared for. She's educated us on where donations flow to, like Planting Peace, which is providing pet food and supplies and setting up feeding stations at pet intake centres on the border of Poland/Ukraine, and Breaking the Chains, which is on the ground in Ukraine providing and distributing medicine, food, and supplies plus transporting animals out of war zones."
Ren's Pets and Legault Group's Québec-based pet retailer, Mondou, have also contributed to the Canadian Red Cross Ukraine Humanitarian Crisis Appeal with donations of $50,000 and $100,000, respectively.
"As a company extremely passionate about pets, we wanted to help and show our support for those pets impacted by the conflict in Ukraine," says Scott Arsenault, CEO of Ren's Pets.