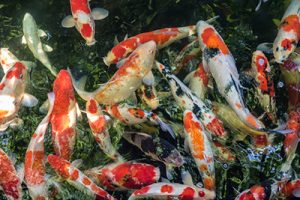 Registration is open for the eighth International Symposium on Aquatic Animal Health (ISAAH), which will be hosted in Prince Edward Island, Canada, Sept. 2-6. Held every four years, this marks the second time the event will be hosted in Canada and the first in the country's Atlantic region.
Research institute PEI BioAlliance is partnering with the American Fisheries Society and the University of Prince Edward Island's Atlantic Veterinary College to host the symposium. This year's theme is Integrating Biotechnology in the Advancement of Aquatic Animal Health.
Preconference workshops on diagnostic test evaluations, publishing piscatorial papers, clinical pathology, shellfish necropsy, and virtual microscopy will be hosted at the Atlantic Veterinary College on Sept. 2. Four of the workshops are targeted for veterinary continuing education credits for veterinarians, veterinary nurses, and veterinary technologists.
ISAAH will include general education sessions on a range of topics, including coral diseases, virology, immunology vaccines, and microbiomes, as well as special sessions exploring co-infections in fish, gill health, sturgeon disease, and aquatic epidemiology. Organizers are seeking speakers for this event. (For more information, click here.)
This year's keynote speeches will be delivered by Jerri Bartholomew, Ph.D., head of the department of microbiology at Oregon State University; Daniel R. Barreda, Ph.D., professor of animal immunity and health at the University of Alberta's department of biological sciences and department of agricultural, food, and nutritional science; Tara Sabo-Attwood, Ph.D., chair of the University of Florida's department of environmental and global health; and Alf-Helge Aarskog, CEO of international seafood company Marine Harvest ASA.
To register for ISAAH, click here.