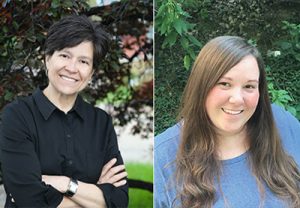 Voting has opened for the fifth annual American Humane Hero Veterinarian and Hero Veterinary Nurse Awards sponsored by Zoetis. A panel of veterinary professionals and animal care experts reviewed more than 200 nominations and has selected 10 veterinarians and veterinary nurses as finalists.
The winners will be flown to Los Angeles to be honored on Sept. 29 as part of the eighth annual American Humane Hero Dog Awards, sponsored by the Lois Pope LIFE Foundation and Zoetis. The Hero Dog Awards will air nationwide as a two-hour special on Hallmark Channel this fall.
"Veterinarians and veterinary nurses are heroes to our animals, and to us," said Robin Ganzert, Ph.D., president and CEO of American Humane. "These dedicated professionals work behind the scenes and without fanfare to keep these family members happy and healthy. We and the nation thank them, one and all!"
"Our finalists are outstanding examples of the veterinary community," said J. Michael McFarland, DVM, DABVP, executive director, Zoetis Petcare marketing. "The American Humane Hero Veterinarian and Veterinary Nurse Awards are Zoetis' way of giving back to those who keep our best friends healthy and strengthen the life-enhancing, even life-saving human-animal bond. Congratulations to our 10 extraordinary finalists!"
To read each of the nominees' stories, as told by the people who nominated them, and to vote daily for one of the five finalists in each of the American Hero Veterinarian and American Hero Veterinary Nurse categories, visit herovetawards.org.
American Hero Veterinarian finalists
David Chico, DVM, MPH, of Albany, N.Y.
Rebekah Hartfield, DVM, of Tryon, Okla.
Martin Haulena, DVM, of Point Roberts, Wash.
Michelle Myers, DVM, of Columbia, Md.
Susan Nelms, DVM, of Helena, Ala.
American Hero Veterinary Nurse finalists
Jessica Garcia of Rancho Cucamonga, Calif.
Lynette Krystene Karpen of West Allis, Wis.
Nicole LaForest of Mountlake Forest, Wash.
Nicole Burke, Albertville, Minn.
Tammy Boland of Oceanport, N.J.