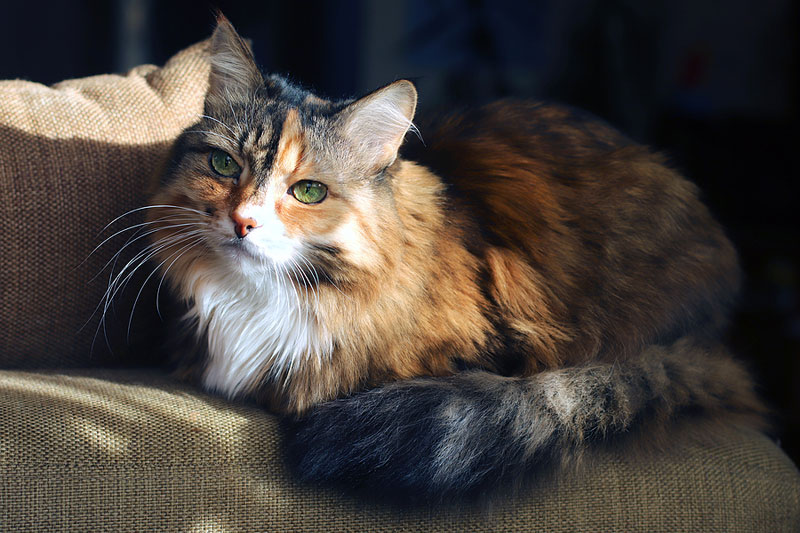 Getting feline patients through the door and on the exam table is the goal of a newly revised industry resource.
The American Animal Hospital Association (AAHA) and the American Association of Feline Practitioners (AAFP) have updated their guidelines on the life stages of cats. Written by a task force of experts in feline medicine, the revamped resource aims to provide veterinarians with a framework for designing individualized health-care plans based on age and lifestyle.
Understanding a cat's life stage and lifestyle greatly impacts health-care strategies, and animal health professionals have a responsibility to stress the need of ongoing care to feline patients at every stage of life, AAHA says.
The guide outlines four age-related life stages (with the fifth end-of-life stage occurring at any stage). They are:
Kitten: Birth to 1 year
Young adult: 1 to 6 years
Mature adult: 7 to 10 years
Senior: 10 years and older
End-of-life: Any age
The resource combines feline-friendly care techniques with a lifelong healthcare plan, aimed at improving overall health and well-being.
"A cat-friendly approach tailored to the individual patient creates a more positive experience for the patient, client, and care provider, and promotes more frequent visits and improved compliance," says task force co-chair, Jessica Quimby, DMV, PhD, DACVIM.
The guide also features quick reference tables to assist veterinary professionals in developing evolving care plans that grow with patients as they age.
"All cats of every life stage need full, thorough physical examinations at least annually for the best lifelong care, and we recommend checkups every six months for senior cats," says AAHA chief medical officer, Heather Loenser, DVM. "The guidelines provide discussion items and medical history questions for all life stages, as well as life stage-specific focal points for physical examinations, claw care, litter box management, nutrition, behaviour, oral health, parasite control, and vaccinations."
The 2021 AAHA/AAFP Feline Life Stage Guidelines are available for download here and here.