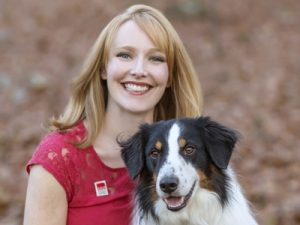 In an effort to change conference learning, the American Animal Hospital Association (AAHA) has combined learning facilitator and emcee into one role for its Connexity conference in Denver, Sept. 13-16, and has named Heather Loenser, DVM, as content weaver.
"The content weaver opens and closes each general session asking provocative questions and framing the context of the conference's learning opportunities," according to business improvement consulting firm Velvet Chainsaw Consulting. "As research has shown, learning doesn't happen in bulk and the content weaver challenges attendees to carve out intentional time to engage with peers and reflect on the important content and topics."
"I hope to be the catalyst for many 'AA-HA!' moments," said Dr. Loenser. "My job as Connexity's content weaver is to be a sense-maker. I'll help guests answer the crucial questions we often ask after attending a conference—'So what?' and 'Now what?'—by connecting them to colleagues and innovative actions they can immediately implement in their hospitals."
Throughout the conference, Loenser will observe educational sessions, work closely with keynote speakers and learning facilitators, and initiate conversations to help attendees make the most of what they've learned. At the end of each day, she'll "weave together" key concepts from each session into a cohesive message so attendees can return to their practices with practical takeaways and tips gleaned not only from the sessions they attended—but also those they didn't, according to AAHA.
"This model is unique because it allows every guest to truly take advantage of the entire conference and learn not only from our facilitators, but also from each other," said Michael Cavanaugh, DVM, DABVP (Emeritus), AAHA CEO.
Connexity's education lineup will focus on practice culture, profitability, marketing, human resources, and personal and professional well-being, and will offer a track on the 2018 AAHA Diabetes Management Guidelines for Dogs and Cats.
Registration is now open at aaha.org/connexity.