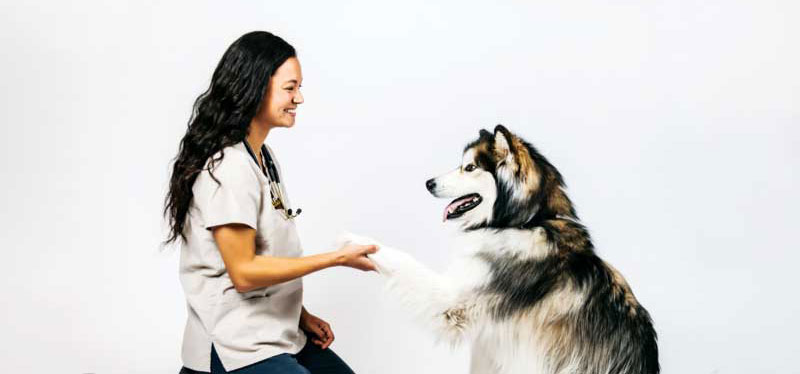 Telemedicine might be a new necessity for many veterinarians in Canada, but the offering is largely mainstay for those working in the country's northernmost regions.
This is certainly the case for Michelle Tuma, DVM, of Yellowknife. Dr. Tuma, who owns Northwest Territories Veterinary Services, a mobile practice, says telemedicine is very much a necessity in the North, where many communities do not have regular access to in-person veterinary care.
"The population of the Northwest Territories is approximately 40,000—20,000 of which are in Yellowknife," she tells Veterinary Practice News Canada. "The remainder of the population is spread across 33 communities, some of which are remote and only accessible by plane or winter roads and do not have a permanent veterinarian present. This definitely makes access to veterinary services a challenge."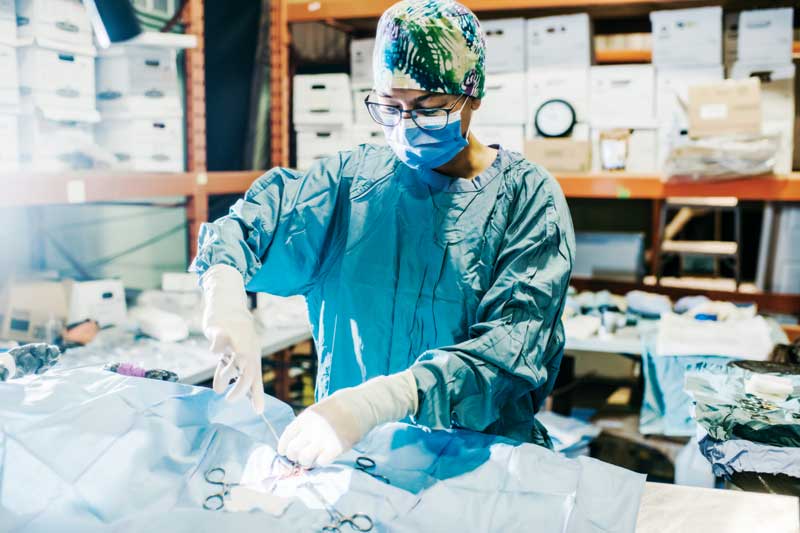 Fortunately, Tuma, who obtained her DVM from the Western College of Veterinary Medicine (WCVM) in 2014, is up to the task.
"Once I graduated, I returned home to Yellowknife to practice at a local veterinary clinic," she says. "I was lucky enough to be approached by a few different organizations, asking me to participate in temporary clinics for remote northern communities that do not have access to veterinary care. So, in addition to working at a two-veterinarian practice, I travelled to more than nine communities in 2015 and 2016."
In 2016, Tuma left the territory, venturing to Nanaimo, B.C., to work at a private practice. A year later, though, she headed back home to the Northwest Territories.
"I missed the North," she explains.
Upon her return, Tuma took the position of first veterinarian on staff at a local animal shelter, while also continuing her work in Canada's remote areas. Around this time, she developed a spay/neuter assistance program, which has since taken her to more than 25 communities across the Northwest Territories and Nunavut.
When COVID hit in 2020 and Tuma was laid off from her position at the shelter, she decided the time was right to open Northwest Territories Veterinary Services.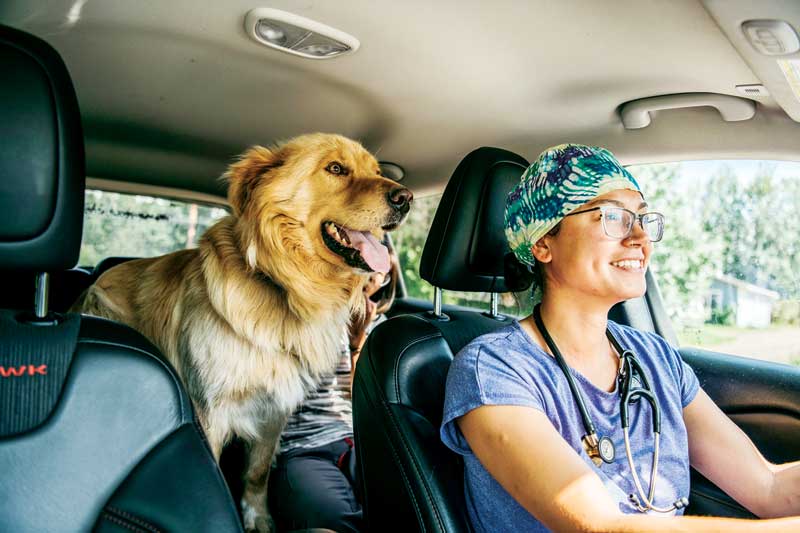 "Having a mobile clinic is something I always considered, even pre-pandemic, because I knew it would give me the freedom to travel to different communities without worrying about a building sitting in Yellowknife," she says. "It helps me continue to offer veterinary services to northern communities, while also, hopefully, allowing me to have the ideal work-life balance."
These days, Tuma is busier than ever. In addition to running her mobile unit, she is the program delivery co-ordinator for Veterinarians Without Borders Canada's Northern Animal Health Initiative, as well as the lead veterinarian for Arctic Paws Spay Neuter Assistance Program, which brings bi-annual veterinary services to the Beaufort Delta region of the Northwest Territories. She is also a sessional professor with the University of Calgary (UCalgary) Faculty of Veterinary Medicine and travels annually with final-year veterinary students to five communities in the Sahtu region of the Northwest Territories.
Veterinary Practice News Canada recently spoke with Tuma to find out what it's like to practice veterinary medicine 'north of 60,' and why telemedicine is invaluable in the country's more remote regions.
1) Why did you decide to practice in the North after graduating from WCVM?
The North is my home and I was happy to return after my graduation. Additionally, while growing up in Yellowknife, I was aware of the small number of veterinarians in town. This number did not change by the time I completed my veterinary degree, so I knew there was the capacity for another veterinarian in Yellowknife.
2) What are some unique challenges faced by veterinarians who work in Canada's sparsely populated areas?
As there is limited access to equipment and diagnostics, working in remote areas requires a veterinarian to be clever and resourceful. When travelling to communities, the amount of equipment we can bring is dependent on either how much room there is in our vehicle or how much cargo we can put on an airplane. We are not able to run every test we want or perform every diagnostic, so we must think practically on how to manage cases.
Even practicing in Yellowknife comes with its challenges. There is no immediate access to specialists or high-tech diagnostic equipment—there isn't even a veterinary ultrasound. When required, our patients are referred to Edmonton, Alta., which is the closest city centre at 1500 km away.
3) What made you decide to open your own mobile practice? How many patients do you treat per day and how far do you tend to travel to see them?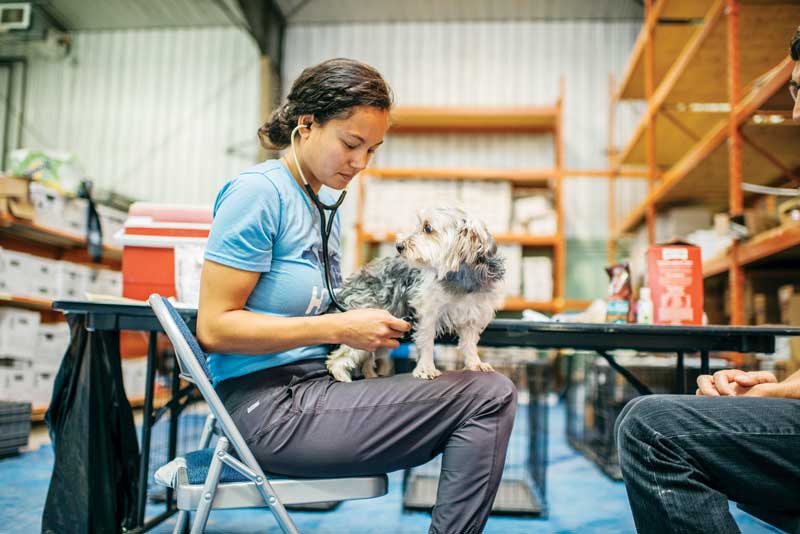 I developed the idea of opening a mobile practice more than a year ago. So, when I was laid off due to COVID, I decided to put my idea into action. One month later, I opened Northwest Territories Veterinary Services.
On average, I see between six and eight patients daily. The majority of my appointments are within Yellowknife, but I also drive to surrounding areas, including other communities that are about 30 to 45 minutes outside of the city.
That said, while I have been busy operating my business, I have also still been leading temporary clinics in remote communities across the Northwest Territories and Nunavut, for which I travel many hundreds of kilometres by vehicle or by plane. Fortunately, COVID cases in the North have remained low, so I'm still able to make these treks with precautions in place. Since July 2020, I have travelled to 15 communities for temporary veterinary clinics.
4) How has telemedicine changed the way you practice veterinary medicine?
Telemedicine is not new to the North—it has always been part of veterinary medicine here due to remote communities not having physical access to veterinarians. It is common for a pet owner in a community to contact a veterinarian in Yellowknife for advice on how to manage an injury or illness. Some communities have a pharmacy where medications can be dispensed, but for communities without those services, medications are often mailed to owners. Still, not all cases are able to be managed with telemedicine, so sometimes an animal needs to be transported to Yellowknife for care (which is very expensive!).
Practicing telemedicine has allowed me to perfect my communication and problem-solving skills. I know I need to ask suitable and comprehensive questions to create a working diagnosis and develop an appropriate treatment plan.
5) What advice do you have for veterinarians and veterinary students who are interested in working in Canada's territories?
Canada's North is an incredibly beautiful and unique place, full of opportunity!
If you are wishing to work for a veterinary practice in the North, the process and scope is similar to that of anywhere else—contact local practices, apply to an available position, and keep an open mind.
If you are wishing to volunteer with an organization in the North, I would recommend you do your research and be selective. There are many great organizations providing services across the territories; choose to volunteer with an organization that operates in a sustainable, collaborative, and culturally respectful way. It is important to connect with an established and respected organization that provides continuity of care and continues to strengthen relationships within communities.