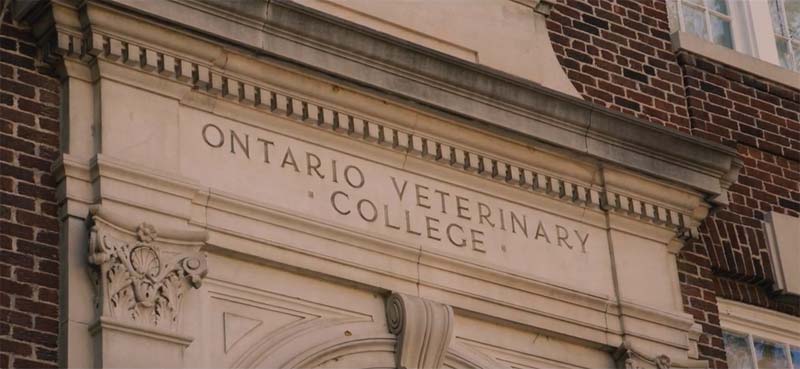 An $11-million donation to the University of Guelph's (U of G's) Ontario Veterinary College (OVC) aims to improve the lives of animals by creating more accessible health care.
The funds, which represent the largest single gift ever received by OVC, were provided by longtime U of G benefactors, Kim and Stu Lang, through their Angel Gabriel Foundation.
The donation establishes the Kim and Stu Lang Community Healthcare Partnership Program (CHPP), which, OVC says, will expand the school's community outreach initiatives, including its spay-neuter programs for shelters and underserviced/remote communities.
"This generous gift will bring together professionals serving vulnerable animal and human populations to allow us to learn from each other, address social inequities, and share knowledge using an interdisciplinary One Health approach," says U of G president, Franco Vaccarino, M.Sc., PhD. "We will transform the student experience and influence societal change, while increasing our research capacity, enhancing our global reputation, and training the next generation of veterinary leaders."
"It has been a profound privilege for us to be involved in the founding of this wonderful new program at OVC," adds Kim Lang. "Thank you to the U of G and OVC for continually working with us as we all endeavour to improve life."
CHPP also will expand opportunities for student experiential learning, including a clinical rotation in which OVC will partner with northern indigenous communities, in addition to graduate training and specialization in community and/or shelter medicine.
Further, the donation will fund campus improvements to accommodate the school's expanded medical offerings, and also will support a full-time veterinary director, an academic professorship, staff, student scholarships, and intern/resident training programs.
"This gift will allow us to catalyze one of the most significant developments in clinical training we have seen in recent decades," says OVC dean, Jeff Wichtel, DVSc, PhD, ACT. "It will further open our college to the community, allowing our trainees to assist animals whose needs are currently unmet, and promote a fundamental shift in animal health care and education. Our graduates will be more likely to leave with the desire to serve their community and others, including those with limited access to veterinary care."
"This gift represents our love for animals and our desire this program becomes a force for good in the world," says Kim Lang. "We hope it will have a positive and lasting impact on animals and those who love them, and that it will help inspire generations of future veterinarians."
For more on CHPP, check out the video below, courtesy OVC.