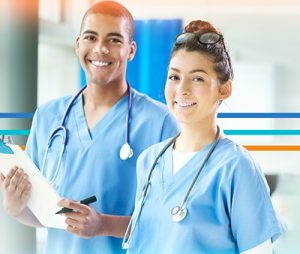 Zoetis and the Association of American Veterinary Medical Colleges (AAVMC) announced the awarding of $630,000 in scholarship funds through the Zoetis Veterinary Student Scholarship Program for 2018.
Now in its ninth year, the program awarded scholarships in the amount of $2,000 to 315 second- and third-year veterinary students representing 33 colleges of veterinary medicine. The program has awarded $6.1 million over the past nine years, helping to offset education expenses for more than 3,000 veterinary students.
Lizann Guzman, a student enrolled in the College of Veterinary Medicine at Western University of Health Sciences in Pomona, Calif., said the award made a significant impact on her educational experience. After not being accepted to the veterinary college in her home state, Guzman faced a difficult financial choice.
"One of the hardest decisions of my life was moving out to California for vet school, knowing that I would be in so much more debt than if I waited a year to reapply in-state," said Guzman, who will graduate in 2019. "This scholarship greatly helped me out financially and gave me extra motivation to work hard in pursuing my dream."
"Easing the economic pressure on students like Guzman is the purpose of the Zoetis Veterinary Student Scholarship Program," said Christine Jenkins, DVM, DACVIM, chief medical officer and vice president of Veterinary Medical Services and Outcomes Research at Zoetis. "Many veterinary students face decisions similar to Lizann's choice. The average debt load of veterinary students is more than $160,000. Earning a veterinary medical degree is challenging enough without the added stress of debt. Our goal with this scholarship is to help alleviate the financial worries faced by student veterinarians."
More than 1,700 applicants from universities throughout the U.S. and Caribbean were evaluated for academic excellence, financial need, diversity, sustainability, leadership, and career interest. Students applied through VetVance, a free educational resource sponsored by Zoetis that provides students and recent graduates with online content relating to professional development, business skills, professional stewardship, financial literacy, personal wellness, and more. Scholarships are awarded to students in all areas of professional interest, including food animal medicine, small animal clinical medicine, research, government services, public health, and organized veterinary medicine.
Among the 2018 awarded scholars:
36 percent are from racial and ethnically diverse backgrounds
33 percent are studying mixed-animal medicine
11 percent are studying to practice food animal medicine
24 percent are going into small animal practice
4 percent are going into equine-exclusive clinical practice
16 percent are entering academia, public health, government and industry
11 percent will go into other areas, such as lab animal, zoo/exotic animal, wildlife, or other
"Student debt is one of the top concern for young veterinarians," said Andrew Maccabe, DVM, JD, AAVMC CEO. "Debt can impact a veterinarian's finances and life choices for 20 years or longer. We are proud to partner with Zoetis to award these scholarships to many exceptional veterinary students and help ease that burden."