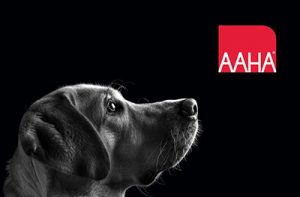 Becoming an American Animal Hospital Association (AAHA) accredited veterinary practice isn't about prestige—it's about operating at a higher level, according to an article at consumersadvocate.org. The accreditation process is challenging, rigorous, voluntary, and not guaranteed. When a veterinary facility steps up to become accredited, it's making a proclamation that the organization is committed to excellence, the article stated.
That's not to say unaccredited practices are engaging in sub-par animal health care. However, it "raises the question of how much more successful they would be if they truly reached for their full potential by obtaining accreditation," said Darren Taul, DVM, AAHA president elect.
Since 1933, the association has charted the course for approximately 3,700 practices to achieve accreditation.
"Accreditation is a way to force yourself to be the best you can be," said Bo Williamson, DVM, owner of the Tennessee Avenue Hospital in Cincinnati, the oldest continuously accredited AAHA animal hospital in the world. "Owners and employees of accredited hospitals constantly look to make things better."
Currently, only 12 to 15 percent of animal hospitals are accredited; the association wants more practices to make the commitment to achieve accreditation.
Accreditation serves two purposes. First, it recognizes and objectively certifies great veterinary practices. Second, it helps good veterinary hospitals become great ones by coaching their teams and bringing out the maximum potential/value of the practice. Many practices are poised to take that step from good to great but need the counsel and guidance that AAHA can provide.
Accreditation offers significant financial benefits for veterinarians. The annual income of full-time veterinarians at AAHA practices is 24 percent higher than incomes at nonaccredited facilities. The average transaction charge at AAHA hospitals is 12.5 percent higher than the average charge at nonaccredited hospitals. Pet owners really do pay more for quality veterinary care.
What do pet parents think about AAHA accreditation?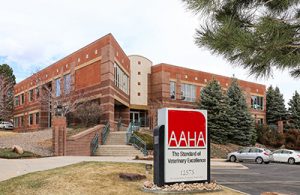 A 2016 study from Trone Brand Energy found that pet owners overwhelmingly are attracted to AAHA-accredited animal hospitals.
85 percent of pet owners would choose an AAHA-accredited hospital over a nonaccredited one;
58 percent are willing to pay more for to use an accredited facility; and
63 percent would drive farther to get treatment at an accredited practice.
(Read the full study here.)
Why do some veterinary practices choose accreditation?
Mike Cavanaugh, DVM, DAVBP, AAHA CEO, believes that the journey to accreditation effects a significant change in the morale and cohesion of a veterinary facility's personnel.
It means they "care enough to be their very best on behalf of their patients, their clients and their staff," said Dr. Cavanaugh. "I often hear about the wonderful outcome of a hospital team working together to achieve accreditation and the bonding and team-building that results when they successfully achieve their shared goal of accreditation."
There are other benefits to accreditation as well, according to Mark McConnell, BVMS, MRCVS, AAHA president.
"Some choose [to become accredited] because they want the structure and assistance in running a practice," he said. "Others want the best for their patients, and AAHA provides resources for the practice team to deliver the best medicine. Some want a recruitment tool to attract skilled and dedicated employees who want to practice with high standards."
To learn more about the path to accreditation, the association's more than 900 standards of care for accreditation, vaccination guidelines, its role in the human-animal bond, the association's future, and its new Connexity 2018 conference, read "AAHA: The League of Champions" at consumersadvocate.org.